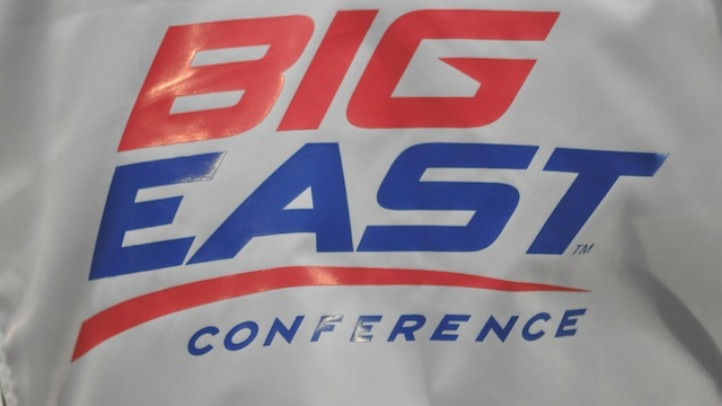 In December, the Big East added five schools -- Boise State, San Diego State, Houston, SMU and Central Florida -- with the intention of adding two more at some point in the future. At the time, the speculation was that Air Force and Navy would be those schools. The former announced that that they would stay in the Mountain West conference and the latter wouldn't make the switch until 2013 at the earliest.

Turns out, the Midshipmen won't officially join the Big East until 2015, and then as a football-only program (just like Boise State and San Diego State). The conference officially made the announcement Tuesday, bringing the number of new schools coming into the Big East at six after Syracuse and Pittsburgh accepted an offer to join the ACC, West Virginia did the same with the Big 12, and TCU backed out of a commitment earlier this fall.

"Stability in the Big East was a very important aspect in our discussions with the commissioner," Vice Admiral Michael Miller, superintendent of the U.S. Naval Academy, said during a teleconference (via the Norwich Bulletin). "What we see is a very bright future for the conference."

Now, for the first time since they started playing football in 1879, Navy will have a conference affiliation.

"Opportunities to exist as independents into the future are clearly in jeopardy," Athletic Director Chet Gladchuk said, adding that talks between the military academy and the Big East had been ongoing for a decade.
"It's a marriage our membership has longed for for many, many years," Big East Commissioner John Marinatto said.
Midshipmen coach Ken Niumatalolo admitted that "We have a definite challenge ahead of us. I feel like there's drift happening between the haves and have-nots (in major college football), and I want to be with the haves."

And so too, clearly, does the Big East. They'd like to keep their automatic-qualifying status intact for BCS bowls and this goes a long way in insuring that happens.