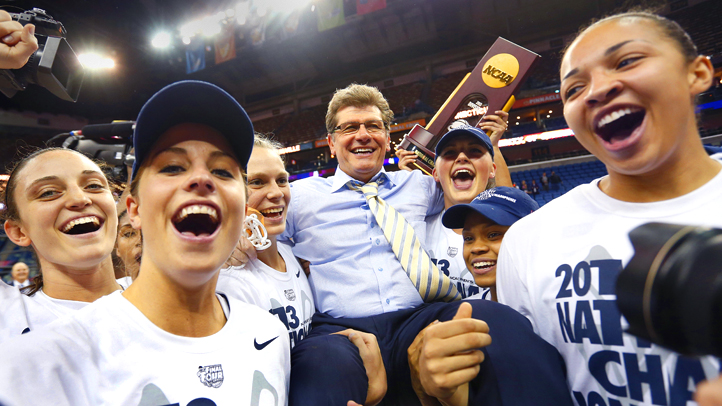 The NCAA Division I women's basketball championship committee will convene in Nashville next week to discuss possible overhauls to the women's tournament in an effort to make the game more appealing to a wider audience.

The committee will consider changes proposed in Val Ackerman's white paper (we wrote about it here), Anucha Browne, vice president of the championship committee, said (via the Hartford Courant).

Ackerman offered suggestions about the NCAA Tournament schedule (the Final Four should move back to Friday-Sunday), allowing the top 16 seeds to host first- and second-round games, possibly reducing the tournament field, and whether the tourney should shift to a different date altogether to avoid getting lost in the men's spectacle.

"At that point, the members of the committee will have a chance to consider those points," Browne told the Courant Thursday. "They will be vetted to determine if there is more factual information we need to collect before moving on. We will do that."

One thing that will remain the same: the Final Four site for the next three years.

"Obviously for the next three years we are locked into Final Four sites. We will be in Nashville, Tampa (2015) and Indianapolis (2016)," she said. "And because we have contracts for these events, if you want to change the day format we may find that those obligations may prohibit that from happening.

"And going to a Friday-Sunday format could have an impact on the dates of the regionals that precede it. It could mean the student/athletes may need to go directly from the sub-regional site to the Final Four site instead of campus. That would cause a trickle affect we need to think about. We might need to change the dates of those regionals, as well."

Coach Geno Auriemma, who has long been a proponent of change if it made the game more popular, also warned that all the white papers in the world won't mean much if the recommendations aren't implemented. Good news, Geno. It looks like changes could be coming.