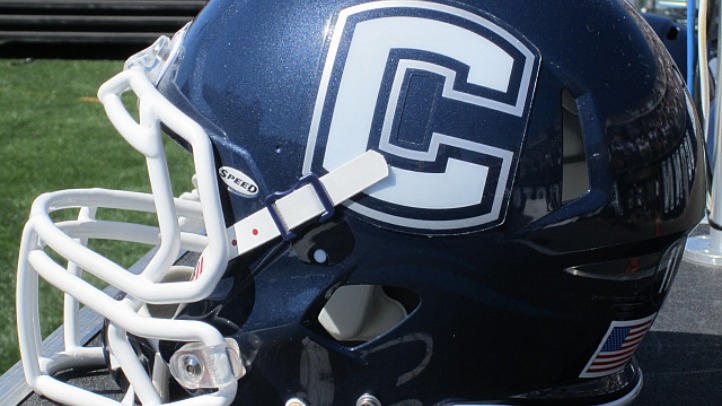 After two years of inconsistent football under offensive coordinator George DeLeone, UConn coach Paul Pasqualoni hired TJ Weist. The hopes is that Weist, a former wide receivers coach from Cincinnati, can bring not only stability to the offense, but implement a scheme that consistently puts points on the board.

To be fair to DeLeone, in his first year he was working with a walk-on quarterback who had never started a game. Last season, QB Chandler Whitmer brought toughness and athleticism to the position, but it was his first year in the system.

Now the Huskies are out of excuses. After back-to-back 5-7 seasons, losing is no longer an option. Another 5-7 effort could result in coaches losing their jobs. To that end, Weist understands the sense of urgency.

"It really doesn't change my perspective as a coordinator," Weist said, via the Hartford Courant. "If I walked into a situation where we were 12-0, it would still be the same situation -- because no matter what's in the past, this year is going to be this year -- my point is this: if I took over and were 12-0 last year I'd have just as much pressure on me because if I don't produce then it's going to be even worse because I'm taking over a great situation and didn't do a great job with it. Now, I'm taking over a situation where we expect the offense to produce, to me, in my mind, I'm under the same pressure, OK? But I can't pay attention to that. I can't let that affect my coaching ability. I can't let that affect what I do because the bottom line it's my job. My job is to oversee and make sure this offense is as efficient and productive as it can be regardless of anything else. Whether we're coming off a winning season or a losing season everything starts over."

In addition to urgency, intensity also embodies what Weist is all about.

"When you're a coach, you're influenced by a lot of coaches. I think the guys I've been around have been pretty animated, high energy and it's rubbed off on me," he continued. "I just believe the game of football is about intensity and energy. Everyday I've got to try to raise the level of both energy and intensity and a sense of urgency for the players until they can do it themselves, until they develop a feel for that. Every coach is different and guys are effective in different ways. That's just the way I'm used to coaching. ...

"Any time that ball is in the air, it is intended for someone on offense and we say you've got to take responsibility for that throw," Weist said. "The quarterback is throwing it to you. You have to go take it before someone else. If you relax and wait for it someone else on defense is going to have a higher sense of urgency or be in a better position to go get the ball, so we talk a lot about body position in making a catch."

Starting wideouts Shakim Phillips and Geremy Davis return but training camp will determine, in part, which players step up behind them. Not surprisingly, Weist will be watching closely.

"I thought we did very well for a team that had a running test in the morning," he said. "I thought we picked up right where we left off in spring from a procedure standpoint. From a mentality standpoint, every day we're getting better at understanding the offense, making plays but coming together with chemistry to being a team … that's what's going to make the difference."