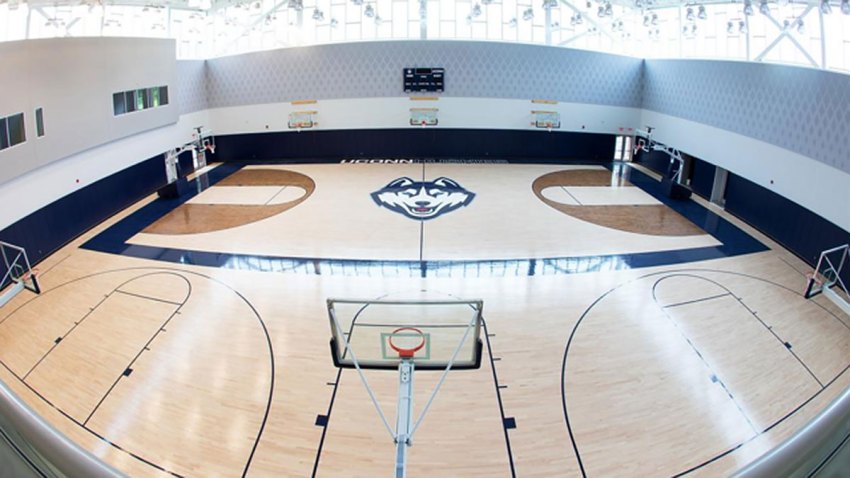 One of the best basketball programs in the country -- in the men's and women's game -- deserves a practice facility to reflect that. For the Huskies, that dream will soon be reality; the UConn Basketball Champions Center is nearing completion, the school announced Saturday.

Details, via the news release:

"The new 78,000 square foot facility features practice gyms for the men's and women's basketball programs, along with locker rooms, coaches' offices, and area for academic support, video analysis, sports medicine and strength training.

"The facility allows basketball student athletes to practice, train, study and dine in one location.

"The two practice gyms are near completion and many other areas of the building are also in the final stages of construction."
(Image via UConn's Twitter feed)