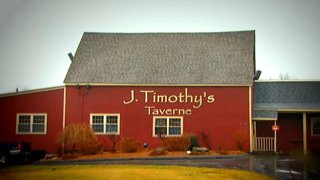 The infamous J. Timothy's Taverne sold out of chicken wings a full week before the Super Bowl and at the end of the day, ended up served a whopping 12 tons.
The restaurant, located in Plainville, announced that they served approximately 1,800 buckets of wings to patrons throughout the game-day weekend.
J. Timothy's closed early on Sunday to allow their staff time to enjoy their own Super Bowl festivities.
The restaurant said they definitely broke records on when they became fully booked this year.
"We've been having to tell people since Tuesday we were fully booked for the entire weekend. Crazy," they said on social media.
In addition to buckets of wings, the restaurant offered tailgate pretzels, nacho kits and a guacamole kit - all available for pick-up.