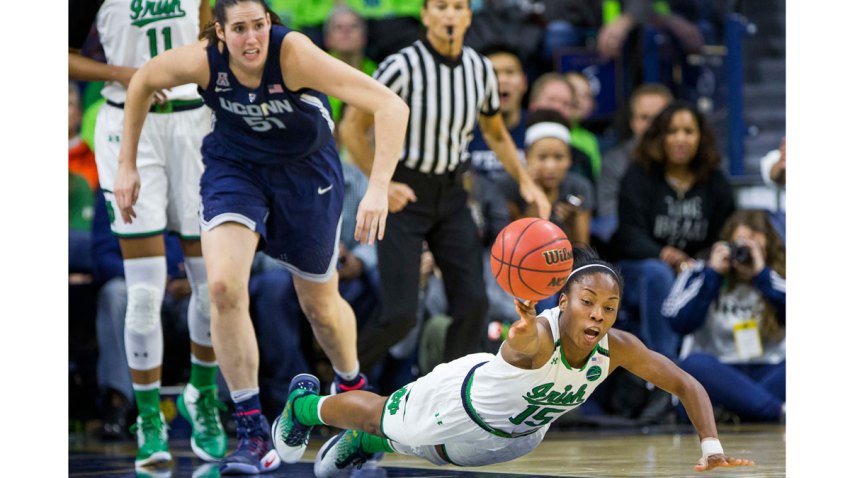 Napheesa Collier scored 20 points, Gabby Williams had 19 points, 12 rebounds and six assists and No. 1 Connecticut beat No. 2 Notre Dame 72-61 on Wednesday night for its 83rd straight victory.
The Huskies (8-0) trailed briefly in late in the second quarter, but played with the lead most of the game as they controlled the inside, outscoring the Irish 42-30 in the paint and finishing with a 35-32 edge in rebounding.
Brianna Turner led the Irish (8-1) with 16 points and 12 rebounds, and Lindsay Allen added 11 points.
After Notre Dame tied it at 42 with just under 2 minutes left in the third quarter, the Huskies forced a pair of turnovers leading to layups by Katie Lou Samuelson and Williams. Collier added a pair of free throws to give Connecticut led 50-43 at the end of the third quarter.
The Huskies stretched it to 65-54 on a 3-point play by Samuelson with 3:06 left to put the game away.
Copyright AP - Associated Press