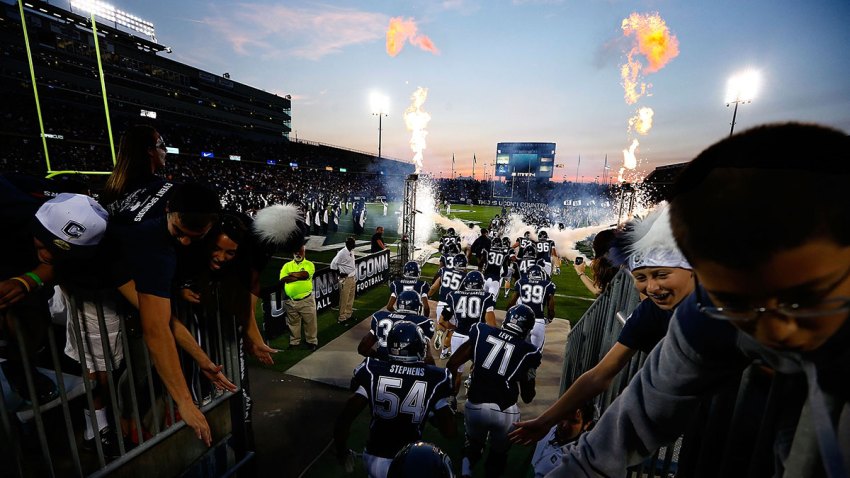 American Athletic Conference commissioner Mike Aresco is the AAC's biggest cheerleader and for good reason: The conference exceeded just about everybody's expectations last year. But with the football season weeks away, the AAC is on the outside looking in when it comes to the Associated Press' preseason poll.

The AAC isn't represented among the top 25 teams. More troubling, perhaps: Every one of those 25 teams are Power-5 members. SNY.com's John Silver explains exactly what this means.
What's going to happen is that a non-power 5 school, such as UCF out of the American, is going to have to go from preseason unranked in the polls to a major bowl berth. UCF brings back nearly everyone but QB Blake Bortles, and is the highest ranked non-P5 school just out of the Top 25 as the most receiving votes at an unofficial No. 26. If UCF can knock off Penn State in Ireland, it's a safe bet they move into the Top 25. That's good for the American.

It does show the hurdles of a non-P5 school however. From out of the Top 25 — unless the CFB committee just ignores the polls — it's almost impossible to see how a non-p5 school jumps into the Top 4 and into the football playoff.
In July, Aresco addressed concerns about the AAC not being a Power-5 conference and basically it came down to this: The AAC might not be a "power conference" but it doesn't matter.

"We're not going to take a back seat to anyone," the commissioner said at the time. "We see the landscape as five plus one and we're knocking on the door and we eventually will knock it down. Our goal is to be in the conversation as the sixth power conference. I believe by virtue of our performance we already are."

Easier said than done, perhaps, but UCF, which beat Baylor in the Fiesta Bowl last season, ranks just outside the top 25. The Golden Knights might be the AAC's best hope this fall to change perceptions when it comes to Power-5 vs. everyone else.