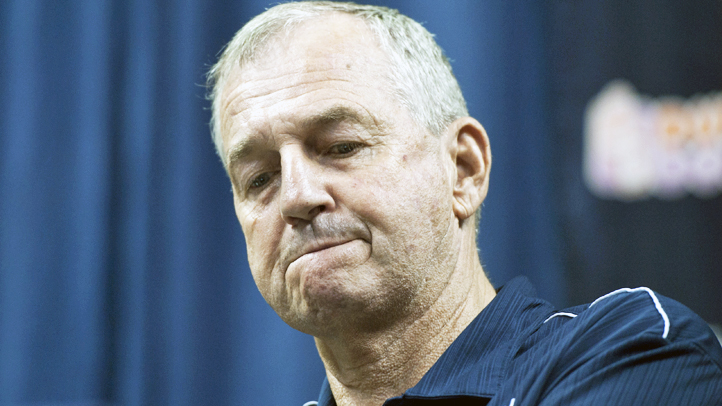 Jim Calhoun may not be going anywhere after announcing his retirement last month -- he was subsequently named assistant to athletic director Warde Manuel -- but there are no plans to have the Hall of Fame coach's name adorn the planned basketball training center.

"There's not been one point in the conversation about naming the building for Jim," Manuel said Monday at a chamber of commerce breakfast, according to TheDay.com. "Because we've always, since I got here, been talking about the naming opportunity to raise money."

TheDay.com reports that the facility, which will be adjacent to Gampel Pavilion on the site of where the football stadium once stood, is expected to cost around $40 million and is being funded by private donations. So far, the school has $22 million of the $32 million it needs to break ground on the facility.

"We're more than halfway toward the total and about 75 percent to what we need to start construction," Manuel said.

Calhoun, meanwhile, will do his part. Part of his new job description includes fundraising for the basketball center, and he plans to travel various NBA training camps in the coming weeks to hit up former UConn players for contributions. "Some of the kids have expressed some interest, and those who haven't are going to become more interested," the coach said.