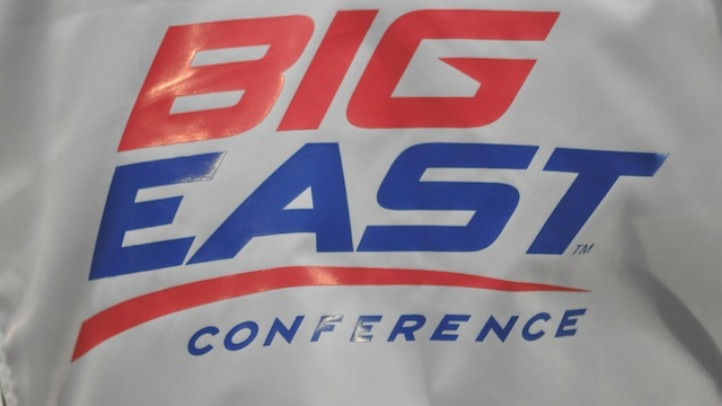 And there goes Notre Dame. Lost amid the news that Jim Calhoun would be retiring was the announcement that the Fighting Irish would be the latest member of the Big East to jump ship for the ACC.
But unlike Pitt and Syracuse, Notre Dame's football program, which never joined the Big East, won't be part of the ACC, either. But that's not the point: it's bad news for a conference already on the precipice of irrelevance. Yes, the Big East under John Marinatto scrambled to find willing replacements but let's be honest: there's a huge difference between Pitt, Syracuse and West Virginia compared to SMU, Houston and Temple.

And to hear Notre Dame tell it, bolting the Big East didn't involve any hand-wringing. Just the opposite, in fact.

"I don't think there's a situation out there better than the situation we have," Rev. John I. Jenkins, the university's president, told the New York Times. "It wasn't a tough decision."

Big East commissioner Mike Aresco released the following statement Wednesday:

"The University of the Notre Dame has informed us that it is joining the Atlantic Coast Conference in all sports other than football. Notre Dame has been a valued member of the Big East Conference and we wish them success in the future. However, Notre Dame's departure does not change our plans. We have prestigious institutions that are excited to be a part of the Big East. We remain committed to making the Big East stronger than it has ever been."

Aresco has to say this, of course, but the reality is that the Big East, as currently constituted today, isn't nearly the national powerhouse it was 18 months ago. And while UConn had official comment, Calhoun -- before we learned he was hanging it up -- offered this:

"All I can say is, I'm surprised, but I'm not shocked," he said via the Hartford Courant's Dom Amore. "All I keep hearing is, '[conference realignment] is gong to continue. And it has continued. Of course, it's a blow to the Big East …

"We need to continue to take care of ourselves, be it building facilities, be it recruiting good players and winning games. If we take care of UConn, everything else will take care of itself. We can't control other schools, but we can control who we are."

If you're looking for a silver lining, how about this: at least Geno Auriemma and his Huskies team won't have to worry about facing Notre Dame twice during the regular season. Now if they could only find a way to beat them in the Final Four.