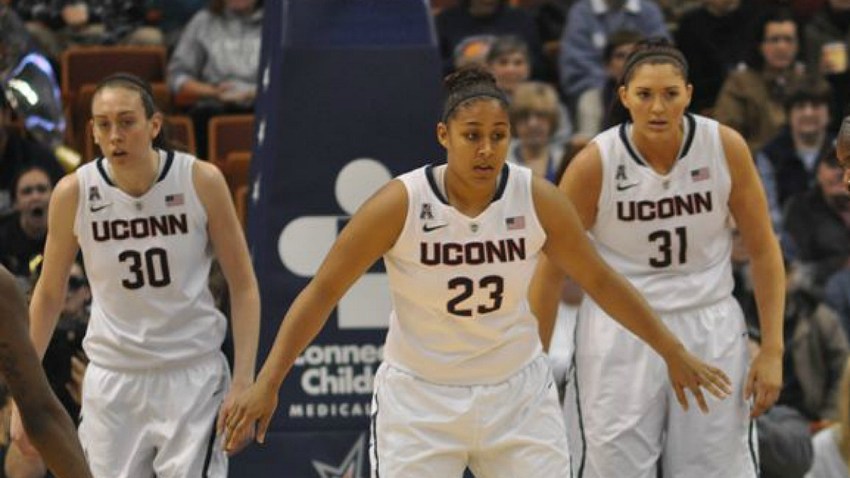 UConn is the story heading into this year's NCAA Tournament, mostly because they're the defending national champs, are 34-0 this season, and are currently on a 40-game winning streak. But they're not the only undefeated No. 1 seed in the Big Dance. There is also Notre Dame, the Huskies' arch nemesis, at least up until this season when conference realignment saw the Fighting Irish leave the Big East and the Huskies landing in the AAC.

But while UConn was doing its thing, Notre Dame went 32-0 and even without one of the nation's best players, Skylar Diggins, who is now in the NBA, this group remains as formidable as ever. And that's saying something because they were one of the few teams in recent history able to not only slow up the Huskies, but to beat them on a consistent basis.

"I think we're always going to be the underdog when it comes to Connecticut. They're such a great powerhouse and have such a great program over there," guard Kayla McBride said, via the Associated Press. "But I think it's just a bit of extra motivation."

The table turning started in 2011 Final Four when the Fighting Irish upended the Huskies. And it continued for the next two seasons when Notre Dame won six of the next seven meetings. It's an awesome accomplishment and something Notre Dame coach Muffet McGraw was happy to bring up during an interview with ESPN on Monday during its NCAA selection show.

"We've gotten pretty good at beating them the last couple of years," she noted as her players cheered behind her.

The Huskies are the top seed in the Lincoln regional while the Irish are in the aptly named Notre Dame regional. And the only way they will meet is in the championship game on April 8. For now, McGraw is happy to use the slight as motivation for revenge.

"I like it because we can get a chip on our shoulder and head into the tournament with a bit of chip," she said.

And McBride added that anything other than a national title will be considered a disappointment.

"We're so sick of selling ourselves short," she said.

The fun starts Saturday.