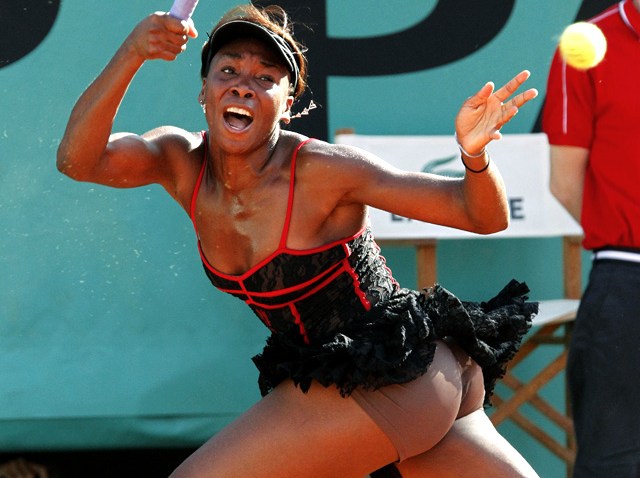 The Huskies face their toughest test of the season on Thursday night in New Jersey when they face Duke. The biggest obstacle -- both literally and figuratively -- between UConn and a huge win will be the Blue Devils' 6-11, 270-pound freshman Jahil Okafor, who averages 18 points and 9 rebounds a game.

"He can run the court. He's got soft hands, he catches everything. He's an outstanding rebounder," UConn coach Kevin Ollie said, via SNY.com. "Just skilled. He can go over both shoulders, pivot in the post with both pivots. I could go on and on. He seems like a great teammate, great person. He's the complete package."

Ryan Boatright added: "He moves like a guard, man," Boatright said. "He's got real good feet, he has a high basketball IQ, he has a face-up game, a back-to-the-basket game. He's a great player. He works extremely hard and he understands the game. Any time a big guy like that has great feet, he's pretty hard to stop."

That's the bad news. The good news is that the Huskies have their own big man, 7-footer Amida Brimah who is coming off a 40-point performance against Coppin State.

"You get 40 points, you're going to have to feel good about yourself," Ollie said. "The way he got it, moving without the basketball, catching it, finishing it, that's what we need from him. We don't need pump fakes, we don't need him dropping the ball."

Ollie likes to "rebound and run," which could mean more opportunities for Brimah.
"We always look for him at the rim," Ollie said. "There was a lot more against Coppin State but that's one of our plays, where he dives hard and we have shooters around him. If he dives or sprints to the rim we throw it up when we see his number or when he has an angle on his opponent."