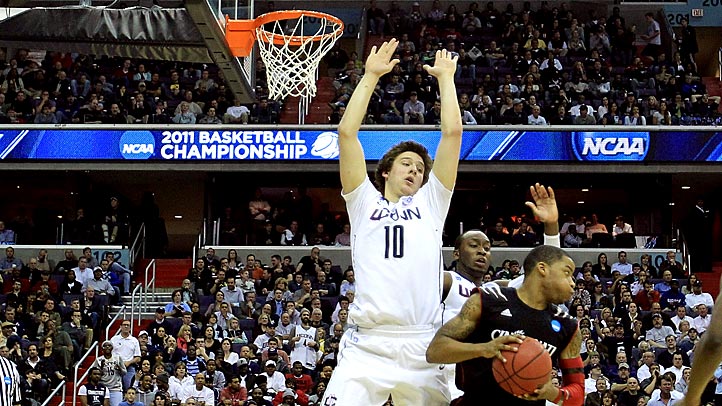 Earlier this month, Tyler Olander was suspended indefinitely from the Huskies basketball team after an arrest on DUI charges. On Monday, those charges were dropped.

Now the 6-10 senior from Mansfield hopes to resume his basketball career.

"That's my goal, and God willing, I'll be back," he said, according to the New Haven Register. "I hope people don't see these past incidents as a reflection of who I am. I hope they see me as a good kid that just made some mistakes, as everybody does."

With the season a months off, the Huskies could be without two frontcourt players from the 2012-13 team. Enosch Wolf has signed with a German professional team and Olander's status remains undetermined. UConn still has DeAndre Daniels, Phil Nolan and Leon Tolksdorf, and freshman Amida Brimah may be forced into action because of the lack of depth. Ideally, another freshman, Kentan Facey -- who is considered the more polished of the two -- will be cleared by the NCAA. His eligibility is currently under review.