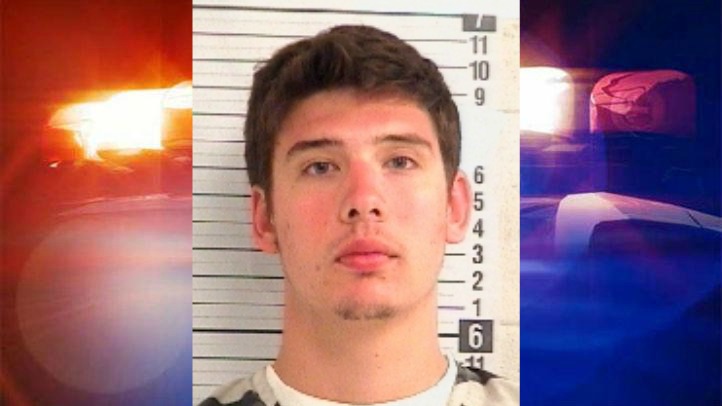 Tyler Olander has been suspended indefinitely from the UConn men's basketball team after he was charged with operating a motor vehicle under the influence of alcohol.

According to the police report, Olander was pulled over by state police on Route 195 Saturday at 10:49 p.m. In addition to the DUI, Olander was also charged with operating (or towing) an unregistered motor vehicle and operating a motor vehicle in violation of classification.

Olander was arrested after failing field sobriety tests, and the report adds that no court date was set.

This is Olander's second brush with the law this year; in March, he was arrested on trespassing charges, and after completing a diversionary program, those charges were dropped.

More details via the Hartford Courant:
[After the original arrest this spring Olander] was not allowed to work with teammates and was challenged by coach Kevin Ollie to earn back his captaincy, which had been stripped. He had recently been cleared to practice and play and had been participating in pick-up games with teammates on campus.

But now UConn coaches want Olander to put basketball aside until he modifies his off-the-court behavior and displays better judgment, a source said.
Olander is the second Huskies player to be suspended. Big man Enosch Wolf left the team after a February suspension stemming from a domestic altercation with a female student.

With the season less than two months off, the Huskies could be without two frontcourt players from the 2012-13 team. Wolf has signed with a German professional team and Olander's status remains undetermined. UConn still has DeAndre Daniels, Phil Nolan and Leon Tolksdorf, and freshman Amida Brimah may be forced into action because of the lack of depth. Ideally, another freshman, Kentan Facey -- who is considered the more polished of the two -- will be cleared by the NCAA. His eligibility is currently under review.