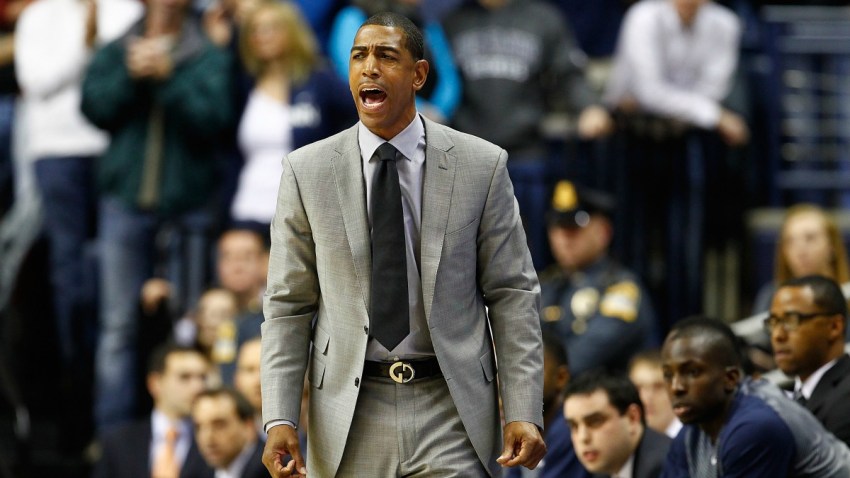 UConn's season is over, Ryan Boatright's career is over, and all before the first day of the NCAA Tournament. Arizona State defeated the Huskies in the first round of the NIT and coach Kevin Ollie is left to figure out where it all went wrong.

But upon closer inspection, the truth is, despite all the inconsistencies, the Huskies could still be playing, they could be playing in the NCAA Tournament.

"Fellas, we lost four games [in the last] 10 seconds," Ollie said Wednesday's loss to the Sun Devils, via the Hartford Courant. "It's not like we're in a bad pit. Ten seconds, if that's on the other end, we're in the NCAA Tournament. I'm just being real with you. There were a lot of games we lost right at the end. I'm not crying over spilled milk, it is what it is, but that's the fine line. Those are the inches you've got to fight for as a coaching staff, as players, as a program. It's right there, a fine line from being in the NCAA Tournament to not being in the NCAA Tournament. And it's a great life lesson that I can teach the kids, too. You've got to value every game, every possession, that's what I'm going to teach them and keep teaching them."

If the Huskies had found a way to beat SMU in the AAC finals, they would have earned an automatic bid to the Big Dance, and a chance to defend their national title. But like most things this season, there was no storybook ending.

"It was kind of [indicative] of our whole season and the inconsistencies we had," Ollie conceded. "You just can't get down by 16. I can't question the guy's fight, but you just can't keep digging yourself a hole like that. We've got to do a better job, as a coaching staff and as players, to fix that next year."

As for which players -- Boatright will graduate but the Courant's Dom Amore writes that freshman Daniel Hamilton and sophomore Amida Brimah could be eyeing the NBA Draft -- that remains unclear.

"Whoever's coming back," Ollie said, "is going to understand that we have a mission in mind. We're going to take the guys that want to be here and fulfill that mission going forward."