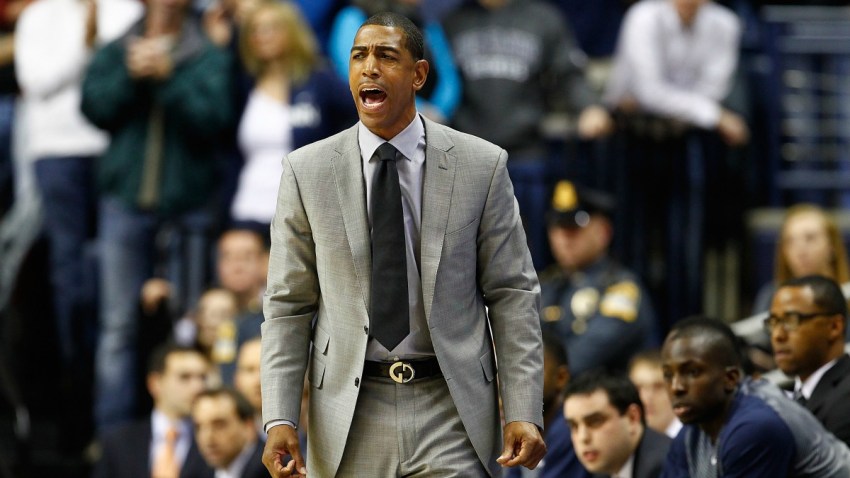 Kevin Ollie's Huskies went through a lot last season, most of which had to do with overcoming the loss of key players Shabazz Napier, Niels Giffey and DeAndre Daniels. In the end, Ryan Boatright couldn't carry the load himself, and youth and inexperience proved to be too much.

Now, some two months after UConn's season ended, the team already appears to be in better shape. Boatright is gone, but freshman standout point guard Jalen Adams is on the way, as is Seton Hall transfer Sterling Gibbs, who scored averaged 16.7 points per game last season to go along with 3.8 assists. He also led the Big East in three-point shooting percentage (45). There's also Connecticut Gatorade Player of the Year Steven Enoch and Cornell transfer Shonn Miller.

Not surprisingly, Ollie likes how the roster is taking shape.

"I like the experience we have, especially with our young guys working very, very hard," the coach said Tuesday, via the Hartford Courant. "I like the new additions. I think we've got a very deep team, and guys are going to challenge each other every day in practice. That's what we want, that breeds success when everybody's competitive for minutes. ...

"It's going to be interesting," Ollie continued. "A of guys who can put the ball in the hole, and I think a lot of hungry guys. Everybody felt bad Selection Sunday when our name wasn't called and took that pain into the offseason."

Ollie, who was speaking at the Open Hearth's annual Overcomer Breakfast in Harford, also addressed the annual speculation about him leaving for an NBA job.

"I want to be your head basketball coach for a long, long time," he said. "Everybody's got these [theories]: I'm going here. I'm going there. ... I'm right here. I'm not going anywhere, because my family's first, and you guys are my family."