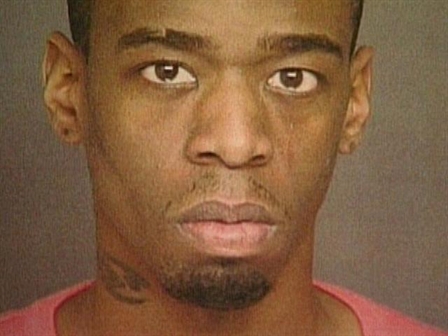 Kevin Ollie is a lot of thing: young, a national champion, driven and as the Huskies embark on their title defense, extremely focused. In case that wasn't already obvious, he made it crystal clear during a Q & A with CBSSports.com's Jon Rothstein.

There are a lot of off-court distractions that comes with a championship -- mostly due to the national media attention and the subsequent commitments that come with it -- but none of that, or anything else, has kept him from properly preparing for the 2014-15 season.

"I was always doing that," Ollie said of the preparation. "Once the celebration was over with, I was thinking about whether or not Ryan Boatright was coming back to school. I was thinking about whether or not DeAndre Daniels was going to come back to school. I was thinking about how our recruits and how our freshmen were going to fit in with our team for this year. As a coach, you never stop thinking about that.

"You always want to make sure you have a contingency plan for everything and anything that happens in this game. Guys leave -- DeAndre had an awesome six-game stretch and it allowed him to be taken by the Toronto Raptors in the second round of the NBA Draft (37th overall). Now you've got to go to Plan B. I had a good situation where everybody was buying in into one system. And they're not getting drunk off success. They're not reading any press clippings. We've got a lot of guys that are stepping up in different roles which is good," he told Rothstein.

Ollie was also asked about the offseason speculation that several NBA teams were interested in his services.

"Some of it was false, some of it was true -- I just never got wrapped up in it," he said. "I wanted to be here at UConn. Of course, we were negotiating my new deal, and I knew that was going to happen -- it was just a matter of me and (UConn athletic director) Warde Manuel sitting down -- but to be honest, we went straight to the Spring recruiting period when we got back from the Final Four.

"We finished playing April 6th or 7th and the next week we were out recruiting again. There wasn't a lot of time for me to think about NBA jobs. I was thinking about what recruits could come to UConn and get us to the next level where we're going to continually be in a position to win a national championship. I kept my options open of course because you have to do that but at the same time I wanted to be here. I think I've got the best job in America. I love the University of Connecticut. I love my players. They believed in me when a lot of people didn't, so of course I'm going to stay with them and try to see if we can continue to win and not only maintain this program but also strengthen this program. I think that's what we did last year," he said to Rothstein.

Those NBA rumors seem like years ago, which is how Ollie would prefer it. Now it's all about the upcoming season, which is less than a month off.

"We've just go to pay attention to details right now," he said. "You can't be distracted by the crumbs, because the cake is at the end of the season. A lot of people are grabbing for the crumbs and get frustrated if we lose a couple of games here or there but you need to understand that we want to go after the cake. We want to be right when the time is right in March and April and we can't distracted because injuries happen or something happens where we're not playing our best basketball. We need to stay with the program. We need to stay with the process. We have to have the mindset that if we're always learning then that's when we're most successful."