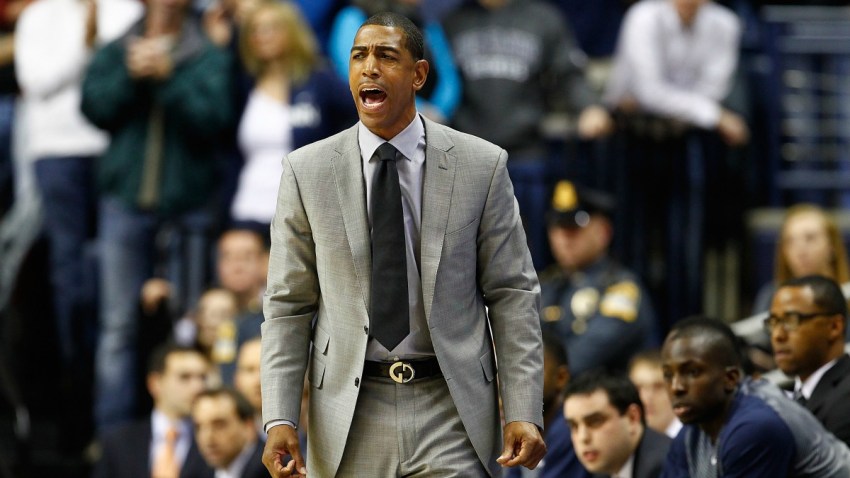 A short time after UConn coach Kevin Ollie said he had no plans to leave UConn, the NBA's Oklahoma City Thunder fired coach Scott Brooks. Rumors persisted, however, that Ollie could be an option for the Thunder, which prompted the coach to tweet Thursday, "Everybody has their sources but this is the only source I need. #FamilyFirstAlways. #UConnluv."

An hour later, CBS Sports' Jon Rothstein, said that Ollie went so far as to remove himself from consideration for the Thunder job.

The Hartford Courant's Dom Amore reports that, despite reports that Ollie remained interested in the Thunder job after stating otherwise, there had been no communication between the NBA club and the Huskies coach. "But there are back-channel things going on," the source added.

Either way, Ollie, who signed a five-year, $15 million contract last May, is staying put. And his response this week is similar to the one he issued last summer, when rumors first surfaced about his NBA coaching prospects.

"I don't know about the future," Ollie said at the time. "The only thing I can do is take care of today. I got a five-year contract, and I believe I'm going to be here all five years. That's my motto, that's where I want to be at. I want to be here with my family. I want to see my daughter graduate high school here in Connecticut. And whatever happens is going to happen. There's going to be speculation ever year, but the kids know that I have their back, their best interest in mind."