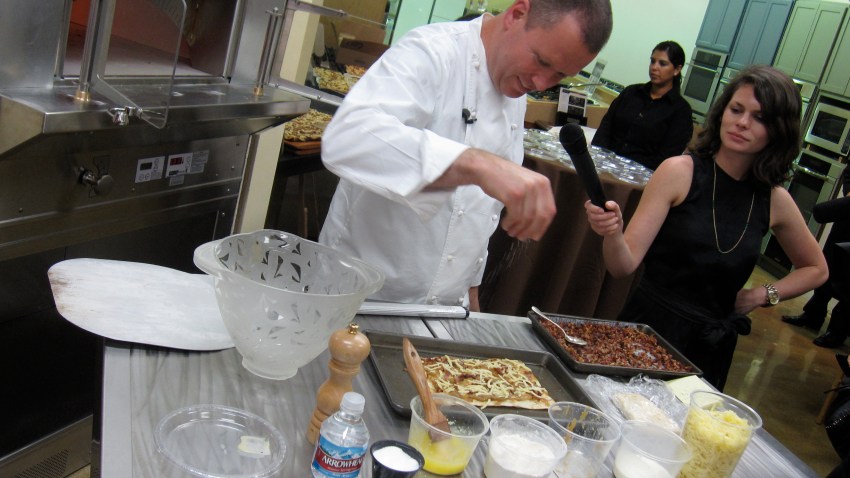 With the season two weeks away, coach Kevin Ollie spent much of Wednesday's media day talking about the expectations for his team, a mix of young players and veterans, that will try to defend its national title without Shabazz Napier.

"A lot of people had a lot of doubts about our program two years ago," he said, via the New Haven Register. So, those questions are answered. But there's gonna be other questions -- about autonomy, the (power) five conferences, about me leaving to the NBA after I sign a five-year contract. At the end of the day, I love UConn, these players love UConn, they play they great for the university. To see the men's and women's teams do it together, that means everybody's on board."

The Huskies were the preseason favorites to win the AAC. Ollie was asked if that was a burden.

"It's not a burden. It really doesn't matter to me now, so how can it be a burden if it doesn't matter to me? What matters to me is, hopefully we're No. 1 in team chemistry. That's gonna allow us to be where we need to be at in March and April. It can't be a burden if I don't care.

"I care about Ryan (Boatright) getting voted, because I didn't vote for that," Ollie continued. "I think that's a great, humbling award for him, and how much the coaches think of him. But we're not putting extra pressure on ourselves as a team."

Even Tulsa's coach Frank Haith had laudatory things to say about the Huskies, Daniel Hamilton and Rodney Purvis in particular.

"Rodney Purvis we recruited a little bit at Missouri," Haith said, via the Connecticut News. "He's very, very talented. He's fast. He's explosive. He's a scorer. ...

"I coached (Daniel's) brother Gary, the oldest brother," he continued. "I remember those kids when they were real little running around when I was at the University of Miami. Mr. Hamilton told me they were going to be better than Gary.

"I'm very familiar with both those guys (Hamilton and Purvis). Both those guys are talented and they're not going to miss a beat (at UConn)," Haith added. "Obviously getting them to play well together and that chemistry wise is going to affect them, but the talent of those guys is off the charts."

The Huskies' season kicks off Nov. 14 against Bryant University.