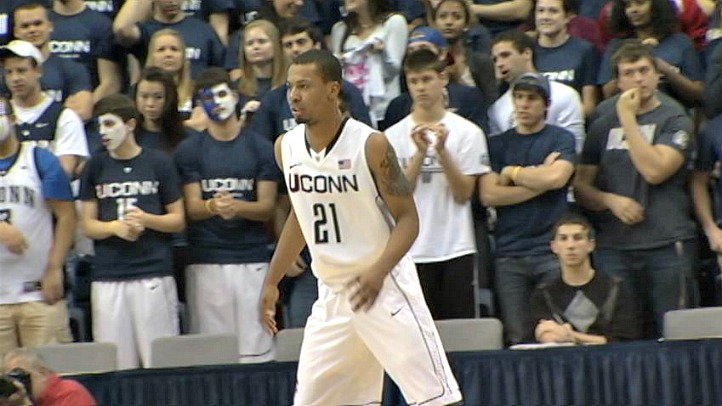 Omar Calhoun proved to be a bright spot last season for the Huskies. The Freshman from New York averaged more than 32 minutes a game, shot 32 percent from behind the arc (and 40 percent from the field), and averaged 3.9 rebounds, 1.3 assists and 11.3 points per game during the Huskies' improbable 20-win season.

And Calhoun will be a big part of the 2013-14 season, too, even after having successful hip surgery this offseason.

On Wednesday, a school spokesman confirmed that the rising sophomore had surgery to address femoral acetabular impingement on his left hip in March and his right hip in April (via the Hartford Courant). More details:
The surgeries involve shaving bone to alleviate pressure and discomfort and hopefully avoid future problems. Recovery time is three to four months, so Calhoun should be 100 percent by mid-August. If he was considering trying out for Team USA this summer, the recovery would eliminate those plans.
"He played through it," Omar Calhoun, Sr., told the New Haven Register about his son. "He had a little pain and discomfort, and he played through it and still had a solid freshman year. We've got a lot of faith in Dr. Joyce and the UConn training staff. They're saying he will be even better than he was (before the surgery). …
"He struggled with his handle," Calhoun Sr. continued, "that's where you saw the difference the most. He was in pain. To have good handle, you've got to get down low. He was in pain at times doing that. He's a lot more explosiveness (than what he showed)."

Calhoun will join Shabazz Napier and Ryan Boatright next season for what should be an experienced, talented backcourt.