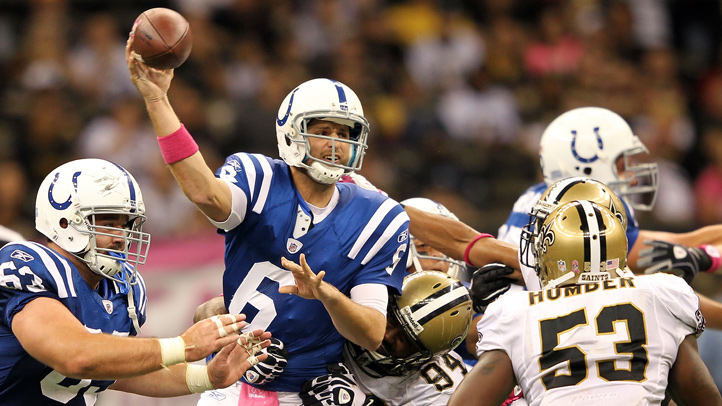 Dan Orlovsky's UConn career can be defined in one word: prolific. He helped put the fledgling Division I football program on the map and was selected by the Detroit Lions in the fifth round of the 2005 draft. He started seven games during his four years there. He's best known for running out the back of the end zone for a safety against the Vikings in 2008, a play that served as a microcosm for the Lions' 0-16 season.

After two years with the Texans, Orlovsky signed with the Colts, where he helped lead the team to its only two wins of the 2011 season. He completed 63 percent of his passes for 1,201 yards, with six touchdowns and four interceptions. All things considered, it was a Herculean effort. And while he won't be back in Indy to serve as Andrew Luck's backup, Orlovsky's performance down the stretch landed him a gig in Tampa Bay where he signed a two-year contract last week.

The Bucs struggled to four wins last season after surprising everyone with a 10-6 record in 2010. With former first-round pick Josh Freeman, Tampa Bay is set at quarterback, but as we saw with the Colts last year, a playoff team without a competent backup isn't a playoff team at all.

The Bucs also signed wide receiver Vincent Jackson and guard Carl Nicks to bolster the offense and hopefully make a run in the NFC South. And while the Orlovsky signing isn't for anywhere near the money or notoriety as the aforementioned names, it could prove to be just as important should Freeman get injured.