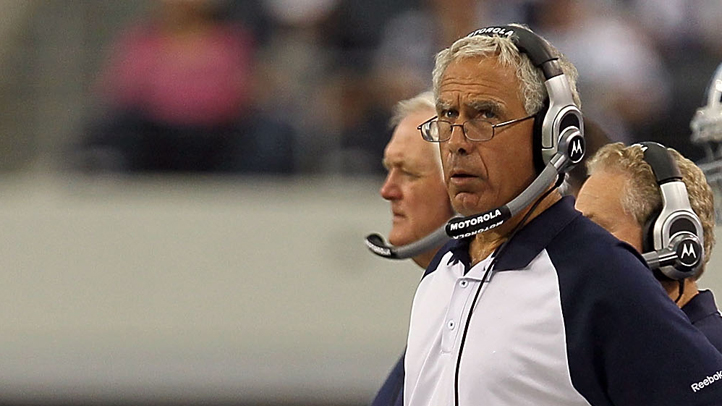 It's unfair to call Huskies head coach Paul Pasqualoni an uninspiring hire, but it's also pretty accurate. Of all the possibilities, from young up-and-comers to charismatic vets, Pasqualoni was something of a letdown. But those were strictly first impressions, which often have very little to with, well, anything other than first impressions.

In his eight months on the job, Pasqualoni has landed 15 commitments for the 2012 class, put the offense in the capable hands of coordinator George DeLeone, and perhaps most importantly, earned the respect of his players.

And it has nothing to do with things being lax under Pasqualoni now that Randy Edsall and his coaching style are at the University of Maryland.

The Norwich Bulletin's Joe Perez writes that "The rules are generally the same, except these days, according to the Huskies, it isn't as much of a dictatorship as it is leadership by respect and example." Perez adds: "And forget the notion Pasqualoni isn't hands-on; he doesn't think he can be 'any more hands-on' than he already is."

So what's the difference then?

"Coach Pasqualoni kind of expects more from I us. I feel like, he treats us more like men," center Moe Petrus said, according to Perez. "Coach Edsall sometimes liked to scream and yell to get his point across."

Which coaching method is better? That'll depend on how well the Huskies do in 2011. There are no hard and fast Coach Whisperer secrets to motivating a team. Yellers and screamers have been plenty successful, as have the quiet, pensive types. In the professional ranks, Bill Parcells and Bill Belichick each won multiple Super Bowls with diametrically opposed personalities.

As for how Pasqualoni developed his style, Perez writes that is started at home, and continued at Penn State when he played under Joe Paterno.

"I had to teach and I had to coach a team," Pasqualoni said. "Penn State was pretty tough now, pretty hard. That whole experience was a great experience for me and just reinforced what it takes to be a good teacher, the commitment you have to take and how much work it really is. I think all those things were a factor in the way we coach."

Pasqualoni has had success throughout much of his coaching career and there's no reason to think that will suddenly change now. Then again, we won't know for sure until the Huskies start playing games.