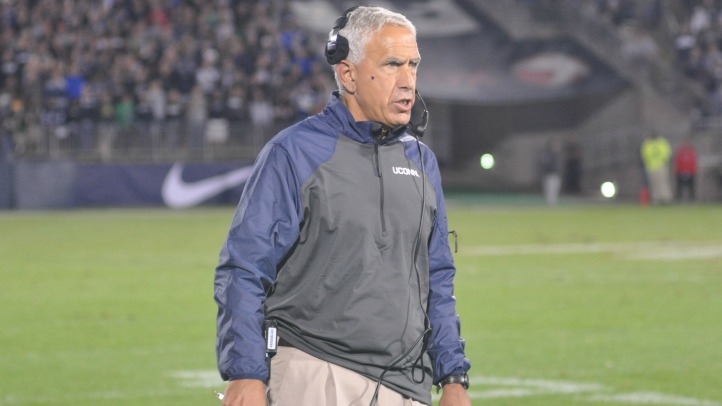 The Huskies are 0-3 and head to Buffalo this weekend to try to earn their first win of the season. Before they make the journey to western New York, Pasqualoni spoke with the media about the lessons he and his team learned from Saturday's heartbreaking loss to No. 15 Michigan.

"I think [the players] see on the film that these games are only decided by a few plays," Pasqualoni said, via the Hartford Courant. "And we're really seeing that here. We're 0-3, but I think the one thing we've learned is that the margin for error is not very great."

The laws of probability suggest that if wins and losses are a matter of a missed block here or a dropped pass there, the Huskies shouldn't be oh-for-2013. And yet here we are.

"We've gotten better each week," Pasqualoni said. "We need to get better this week and we need to eliminate just a couple of plays, a couple of bad decisions, a couple of missed assignments, a missed tackled here and there."

Pasqualoni's job security hangs precariously in the balance. He's had back-to-back 5-7 seasons and he's winless in 2013. It will almost certainly take more than a few wins to save his job; in fact, the Huskies might have to earn a bowl bid to keep Pasqualoni around after December. But his fate will be decided in the coming weeks and months. For now, the third-year coach is reveling in the atmosphere at Rentschler Field last Saturday and looking ahead to the team's next opponent.

"The atmosphere at the Rent was … at least as good an atmosphere if not better than I have ever been around at any level of football anywhere," he said. "It was unbelievable. … (But now) we're going to just go out there and focus on Buffalo."