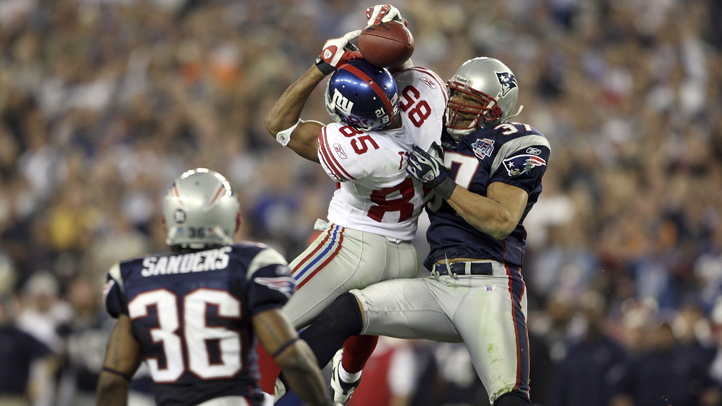 UConn spring football practice ends this week with the Blue-White Game on Saturday. In the meantime, new head coach Paul Pasqualoni has been busy trying to sort out the depth chart, install a new offense, deal with off-field issues, and, ultimately, prepare his team to compete in the Big East.

An area often overlooked to focus on bigger issues like offensive philosophy or defensive blitz packages is special teams. But coverage and returns play an integral part in a team's overall success, and it is why Pasqualoni is devoting so much time to it now. Not only that, but the Huskies' unit will feature starters from both sides of the ball, a practice not every coach employs for fear of losing key players to injury.

"We made the decision that we were going to put the best players we had on special teams," he said. "It's not something where it's the second and third (string) players' responsibility. It's everybody on the team's responsibility, so you're going to see the best players on the team play special teams in addition to what their roles and responsibilities are going to be on either offense and defense."

To illustrate his point, Pasqualoni tells the story of David Tyree (via The Day of New London), who played for him at Syracuse.
"David Tyree was from Montclair High in New Jersey, and when we were recruiting him, David wanted to be a wide receiver. I thought he was a strong safety. I can remember sitting in his living room with his mother and he says to me, 'Coach, are you going to let me play wide receiver?' I said, 'David, you're a strong safety.'

"We talk about this for an hour or so, so I finally say to him, 'Here's the deal. Here's what I'll do right now. I'll make a deal with you ... a handshake deal. I'll let you be a wide receiver if you play all four units of special teams. And you may never, ever walk into my office and say, 'Coach, I'm tired of special teams.' He said, 'All right, I'll do it.'

"What happens? He becomes a special teams freaking highlight film. So now it's time for the draft. The Giants certainly are not going to take him as a wide receiver, so they take him as a special teams guy. Now he's playing core special teams … he's playing all units, so now he's at The Game (Super Bowl) and playing wide receiver because by now his craft is wide receiver.

"But he's at The Game because of special teams. He's not at The Game because of wide receiver. He dresses, and now they've got an extra wide receiver and he's able to go into the game. They need an extra guy, throw him into the game, and what happens in the Super Bowl? He makes the catch with the ball pinned against his head, and it just turns out to be the biggest play of the game

"And how did he get there? He got there from special teams. That's the truth."
And that's key; presumably many of the kids who end up at big-time Division I football schools have aspirations of playing in the NFL. Realistically, only a handful of them will see that dream realized. But the easiest way to make an impression, to open the eyes of NFL scouts, general managers and coaches, is to play special teams and play it well. It won't get you Peyton Manning money, but guys have made careers out of their special talents on special teams.

Virginia Tech head coach Frank Beamer regularly has one of the best special teams in the country, and every spring, he has players drafted not because of what they did on one side of the ball or the other, but because of their return or coverage skills. It's the forgotten part of the game, but one that can be the difference between winning and losing.

Lucky for Pasqualoni, he hasn't had to start from scratch. UConn kicker Dave Teggart converted 80.6 percent of his kicks last season, good for fourth in the nation. And Nick Williams averaged 35.3 yards per kickoff return, tops in college football. But as the Hartford Courant's Desmond Connor writes, the punt and kickoff coverage teams need to be better.
And it's new special teams coach Clayton White's job to make sure that happens. "The players have definitely bought in," White said, according to the Courant. "It wasn't hard getting them on board at all. Offense, defense, special teams, we all come together, form a nice little group where we believe in each other, believe in the scheme, believe in a great effort and believe in the technique. It has not been hard at all and it all starts with Coach P. He's really brought across how important this part of the game is."

And Pasqualoni has the David Tyree story as proof.