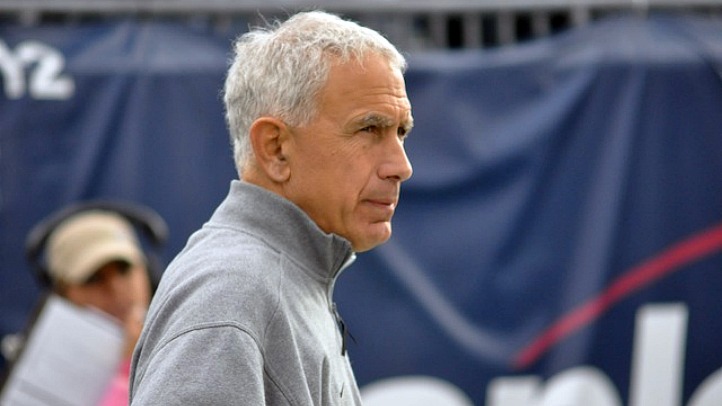 Temple, UConn's opponent Saturday, may be new to the Big East but it will be a reunion of sorts for coach Paul Pasqualoni and Steve Addazio, the Owls' second-year coach who worked under Pasqualoni at Western Connecticut in the 1980s.

But Pasqualoni warned earlier this week that now's not the time to get nostalgic. "If you get sidetracked with anything else, you might be in trouble," he said.

That's because the Huskies, 3-3, are trying to qualify for a bowl game, something that didn't happen during Pasqualoni's inaugural 5-7 season. To get there, UConn has to beat teams like Temple. That's not a knock on the Owls, but if the Huskies are going to be something other than a solid mid-tier FBS school, they can't regularly lose to solid mid-tier FBS schools. That's the reality.

"It's not really pressure but we need to have some urgency this week," cornerback Blidi Wreh-Wilson said via the Hartford Courant. "We need this week to be an important one for us and we need to approach it at a high level from fundamentals to techniques to film study. Everyone needs to come in and just take everything up one level."

Put another way: of the remaining six games on the schedule, Temple and South Florida (Nov. 3) might be the surest things. Nothing's guaranteed, obviously, but these are the games good teams win. UConn will need to find another victory among Syracuse, Pitt, Louisville and Cincy to get to six wins, the cutoff for bowl eligibility. So, yeah, there's still a lot of work to be done.

"We just have to finish," Wreh-Wilson said of the rest of the season. "That's the key I think. Finish the play. I remember [Rutgers] had a third-and-1, they ran a toss at me and I hit [running back Jawan] Jamison about 2 yards deep in the backfield. I was there but I didn't finish. It's just one of those things in practice, you can get away with it but on Saturday when there's 50,000 people watching, you know, it's the game. You have to make that play, finish it and get off the field. Finish."

For what it's worth, ESPN.com's Big East bloggers like UConn this week. Andrea Adelson writes: "The Owls are riding high after their win over USF last week, as they should be. They finally got a good look at a healthy Montel Harris, and their offensive and defensive lines played really well. But the UConn defense is just a bit saltier than the group Temple just played. OK, a lot saltier. UConn has the No. 1 defense and No. 2 rushing defense in the Big East. That gives the edge to the Huskies."

Adelson has the Huskies winning, 17-13, while her colleague Matt Fortuna likes UConn, 17-10.