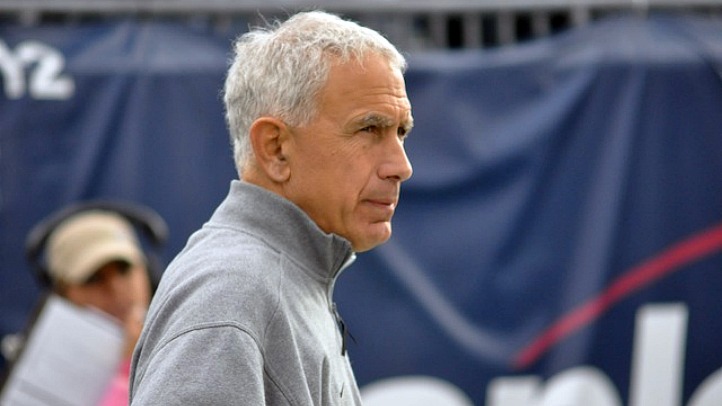 UConn's 2013 season begins Thursday against Division I-AA Towson in a game the Huskies should win. But Paul Pasqualoni, now in his third year as coach, isn't taking anything for granted. This is what happens when you're the leader of back-to-back 5-7 teams and there's pressure to make the program competitive.

"Someone in this league beats a I-A opponent every year," Pasqualoni said Sunday during his weekly press conference (via SNY.com). "James Madison's beaten Virginia Tech… I don't think there is much difference. This team is healthy and has guys and they can play with anyone."

Towson has named Peter Athens as its starting quarterback, but Pasqualoni is concerned about the entire offense.

"There run game with tailback kid West and an outstanding offensive line," Pasqualoni said. "They have two really good tackles, the center is a very good player, their offense line is very good. Tight end concerns me and he can get down the field vertically in the seams very well."

The hope is that UConn can beat Towson, develop an identity in the process, and parlay that into consistent success all season.

"Two years ago, we lined up and beat the heck out of Rutgers and other teams, like Syracuse. Last year we were at Louisville [and won in overtime]," Pasqualoni said. "To be honest with you, that's a good football team down there. [Louisville] turned around and beat the heck out of [Florida] in a bowl game. We've had flashes of playing pretty good. What I'm pushing for is consistency and not turning the ball over and not giving up a big play."

Towson-UConn kick off is Thurs., Aug 29 at 7:30 pm ET. The game will air on ESPN 3.