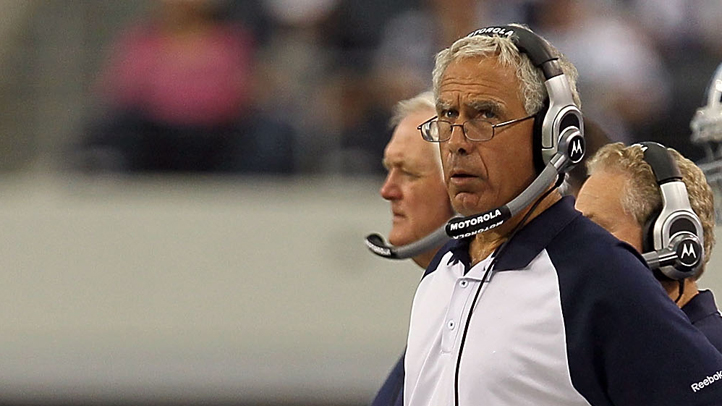 No matter the sport, when things go wrong the head coach gets blamed. That's the nature of the job, and everybody knows that going in. The flip side is that when things go well, the coach gets the praise. And if it they go really well for long enough, folks will start calling you a genius.
(See Bill Belichick for more proof of that phenomenon. Before he came to New England, he was considered a failure with the Browns. Then again, that would apply to anyone brazen enough to accept the Browns gig.)

We bring this up because ESPN.com's Big East blog has ranked the football coaches in the conference, and like the the positional rankings for quarterback and running back, UConn, with first-year coach Paul Pasqualoni at the helm, comes in dead last.

ESPN's Andrea Adelson explains: "This is the perfect spot for Pasqualoni to resurrect his head coaching career. He knows the Northeast and is familiar with the Big East. I am not sure another program would come calling, or Pasqualoni would leave if he has multiple seasons of success with the Huskies."

It doesn't sound like Pasqualoni's worthy of a No. 8 ranking, and Adelson admits as much up front. "The problem with ranking coaches is this: you can go from genius to bum in the span of a season."
Which is why she approaches the list from the perspective of "I honestly do not think there is a bad coach among this group. I do not think anybody is on the hot seat, and I certainly do not think anybody deserves to be ranked No. 8."

And in that respect, she's probably right: Pasqualoni would be last on the list, at least for now. He's 61, which isn't particularly old for a coach (see Jack McKeon), but Charlie Strong, the first-year man at Louisville, is 50. Plus, Pasqualoni's been out of the college game for six years. He was the Syracuse head coach from 1991-2004, and then spent time in the NFL with the Cowboys and Dolphins before succeeding Randy Edsall in Storrs.

But that doesn't mean the program is doomed or Pasqualoni doesn't know what he's doing. In fact, after we expressed some initial concerns about recruiting, Pasqualoni has gone from no commitments for 2012 to 11, all in the span of a few weeks. Only Cincinnati and West Virginia have more (13 and 12, respectively).

At the end of the day, all anybody cares about are wins an losses. Remember, Bill Belichick has three Super Bowl rings and he's done it while dressed like a hobo.