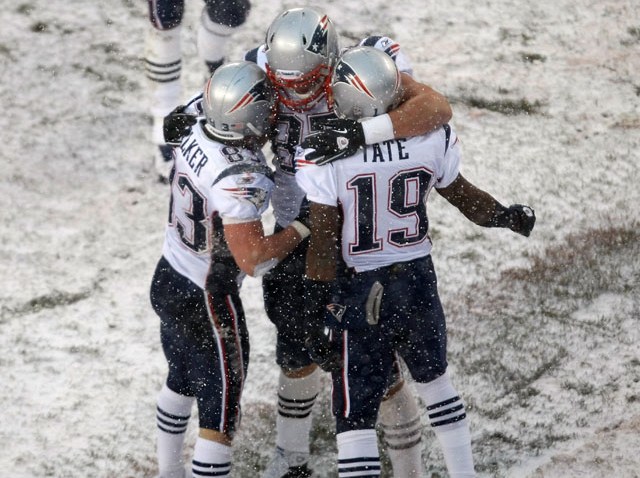 The New England Patriots are officially the first team to clinch a playoff spot in the 2010 NFL season, while the New York Jets were tripped up while trying to advance and have little chance to win the AFC East or get a home playoff game.
The Patriots' 36-7 win over the Chicago Bears leaves them with the AFC's best record, at 11-2. Their magic number for winning the AFC East division is one and the Jets would be forced to play on the road for the duration of their own playoff encounters.
It's a far cry from six days ago, when the Patriots knew that losing to the Jets on Monday Night presented a nightmare scenario in which they could tie for the best record in the NFL, but still lose the division to the Jets and get no playoff games at Gillette Stadium.
But now just one Patriots win will relegate the Jets to the bridesmaid spot and hand the Patriots the division crown and a first-round playoff bye. The Pats' remaining games are Sunday night against a Packers team the just lost to the Lions, at Buffalo the day after Christmas, and at home against Miami in another probably-bad weather game on Jan. 2.
It will be the Patriots' eighth trip to the playoffs in the last 10 years.
Joe Kukura is a freelance writer who just found a fresh batch of Metrodome collapsing porn.
Copyright FREEL - NBC Local Media