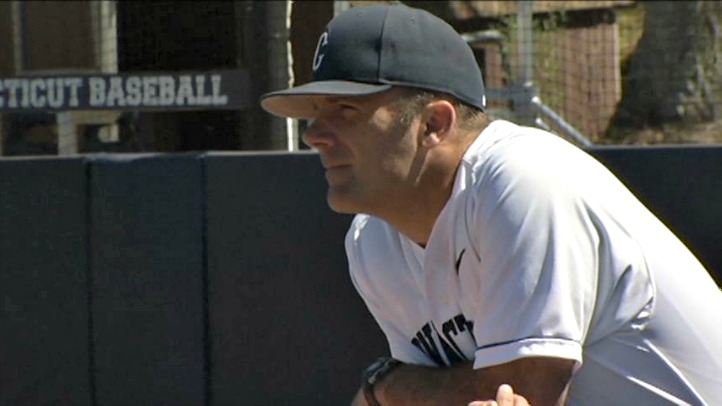 The UConn baseball team defied the odds last week, winning the Big East tournament as a No. 8 seed. On Friday, they'll face Virginia Tech in the NCAA Regionals, making their third NCAA postseason appearance in four years.

But as improbable as UConn's run through the conference tournament was, coach Jim Penders could be a part of something even more miraculous.

According to the Hartford Courant's Dom Amore, Penders, who played for the Huskies in the mid-1990s, may donate part of his liver to help a former college teammate.

Mike Galati, a pitcher on UConn's 1994 Big East Championship team, has primary sclerosing cholangitis (PSC), which, writes Amore, is a disease that causes inflammation of the bile ducts inside and outside the liver.

Penders and Galati were in Yale-New Haven on Tuesday undergoing tests to see if Penders is a match to donate part of his liver. They should know the results next week.

"Just the fact that someone is willing to donate is humbling," Galati told Amore, "but Jim is excited about it. He was happy, excited when he found out he could be a match. It tells you all you need to know about what kind of person Jim is, what kind of family he comes from."

Penders and his team are preparing for the biggest game of the season, but that preparation took a back seat for an old friend.

"I never miss a practice," Penders said, "but when one of your teammates needs you, you better be there for him. I preach that to my players all the time, so I better live up to it myself. …

"This is all about Mike," the coach continued, "for him to go on and live a long, healthy life. It's no sacrifice on my part. My motivation is, I believe one of my teammates would do it for me."