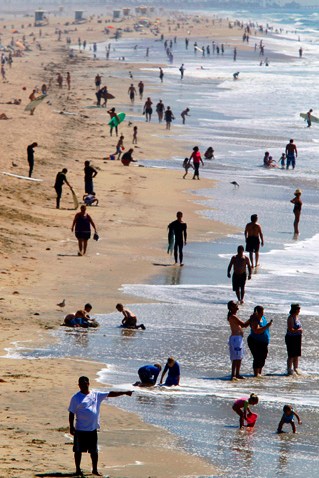 In 2012, UConn had the Big East's best defense. Last season, defensive coordinator Don Brown left for Boston College, and three players -- Dwayne Gratz, Blidi Wreh-Wilson and Sio Moore -- left for the NFL and the Huskies struggled to stop anybody.

But UConn's new defensive coordinator, Anthony Poindexter, hired by new coach Bob Diaco earlier this month, has designs on returning this unit to its previous glory.

"We want to play aggressive," Poindexter said, via the Hartford Courant. "We want to be known as tough, hard-nosed guys but I think that's where our head coach, too, comes in. You talk about us. If people do the research on [Diaco] he was a headbanger too in college [as a linebacker at Iowa in the mid 1990s]. He was 30 pounds heavier but when you look at his career you can clearly see what he was about. So we all have that tough, physical style of play we were brought up in and how we see football."

Poindexter, 37, arrives in Storrs from the University of Virginia where he also played and earned first-team All-American honors as a safety. Helping him co-coordinate the defense will be Vincent Brown, 49, who played linebacker for the Patriots for seven seasons, and earned Pro Bowl honors in 1991-93.

"Most people don't know me and Vince have done this before," Poindexter continued. "We did it with special teams at UVa. I was the coordinator [2010-12] he was the assistant. We've had this kind of relationship before. Coach Brown is a very intelligent coach. I'm not one of these know-it-all guys. I'm learning from him, too. And obviously, the defense we're running, the head coach, we just saw him use it in the national championship game two years ago. We can work together and get this thing going. It all amounts to at the end of the day, that we present it to the players the right way so they can learn it, they can execute it, no gray area. And we should be able to keep the points down and keep the ball in front of us."

Brown echoed Poindexter's "get after it" sentiments.

"We believe in being aggressive," he said. "Now being aggressive doesn't mean blitzing every down. It means playing the game aggressively where creating and forcing turnovers becomes a critical part of what we're doing. Too often the focus is on scheme and not player ability. To me those two things have to mesh. Can these young men do what we're asking them to do physically and mentally and if they can we want them to play lights-out football and be aggressive."