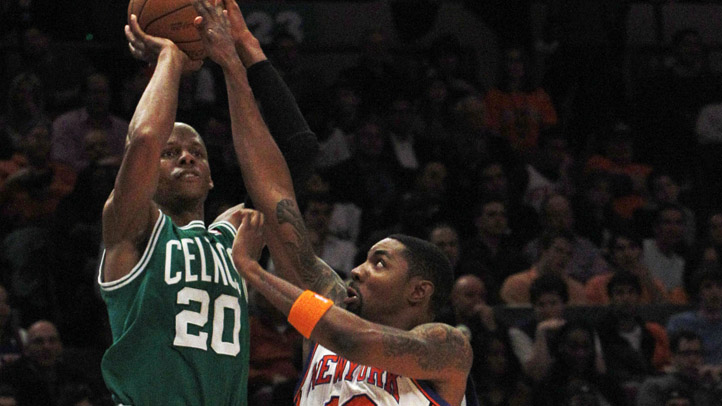 Shortly after winning their third national title, the Huskies had lost Kemba Walker to the NBA Draft, three scholarships due to academic shortcomings, and possibly head coach Jim Calhoun to retirement. Now, nearly five months later, Calhoun's still around (of course he is), UConn landed the best freshman in the country in Andre Drummond, and sophomore Jeremy Lamb looks like he could be the next great player to come out of Storrs.

The Huskies' fortunes have gone from national champs, to rebuilding back to title contenders without a single game being played. Things are going so well that even Ray Allen, one of the best players in school history, is impressed with the program's direction.

Between pick-up games at Guyer Gym in Storrs Tuesday afternoon that included UConn players both old and new, Allen spoke about the 2011-12 squad.

"It's the deepest team I can ever remember here," Allen was saying, according to the Hartford Courant's Dom Amore. "... We've got a lot of big bodies, we've got to use 'em."

No discussion of the Huskies would be complete without mentioning Drummond. "Andre's a man-child," Allen said. "... He looks like he's already been here a year. He has a presence." Which explains the comparisons to Shawn Kemp, which Allen -- like just about everybody else who has seen Drummond play -- made.

And because we can never watch enough Drummond highlights, here you go:

Amore writes that Allen also spoke with Lamb, and that he hopes to return later this week to work with Lamb and sophomore Roscoe Smith. "I want to show them how to get into the rhythm, the template of being a shooting guard," Allen said.