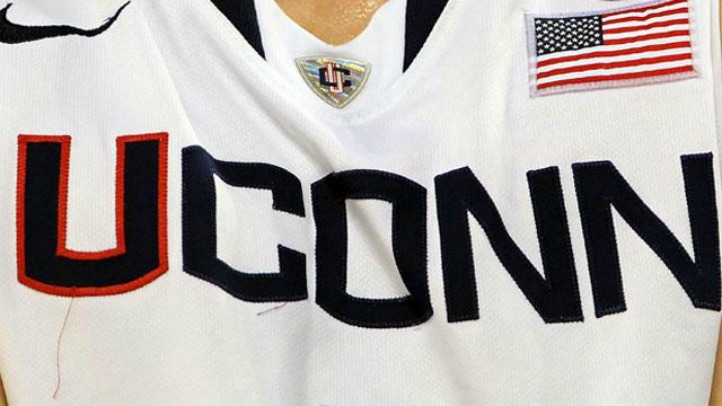 Recruiting has never been more critical to the short-term viability of the Huskies' program than it is now. As has been well documented, UConn lost five players this spring (two to the NBA, three to transfers; three were starters, another was an important off-the-bench contributor, and the other would've seen plenty of playing time in '12-13).

The program landed two players this spring -- 6-10 Florida high school big man Phil Nolan and 6-8 German forward Leon Tolksdorf. But they also lost out on Bradley Hayes who appeared to be scared off by the NCAA-mandated 2013 postseason ineligibility. Coach Jim Calhoun has said that the Huskies wouldn't use up scholarships just because they were available; instead, it might be the case that those scholarships would go unused this year and put towards next year's recruiting class.

But as long as quality players who can help the program are still out there, the Huskies will continue to recruit them. The latest: former Virginia Tech commitment Montrezi Harrell, a 6-7 225-pound power forward is on UConn's radar, according to the Connecticut News' Kevin Duffy. Details via Adam Zagoria of the Zags Blog:
The Rivals No. 20 power forward in the Class of 2012, Harrell received his release from Virginia Tech Wednesday following the firing of Seth Greenberg.

"We'd have loved to have kept him, but [head coach James Johnson's] position is if the young man doesn't want to be here with us on his own part, then we won't keep him here," associate athletic director for internal affairs Tom Gabbard told the Daily Press. "[Johnson] would like for him to be here, but you only get one chance in your life time to play college basketball."
Also in the mix for Harrell's services: Louisville, Kentucky, NC State, and Alabama.

Zagoria also writes that on Friday the Huskies offered a scholarship to St. Benedict Prep guard Isaiah Briscoe, class of 2015. Hey, it's never too early, even if Briscoe told SNY.tv that he's leaning towards Syracuse because that's where his sister plays.