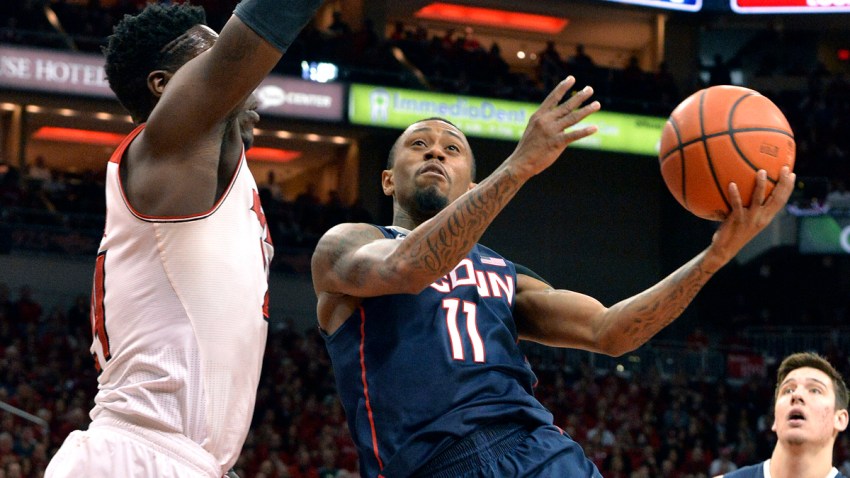 Ryan Boatright's returning to UConn for his senior season, news that's arguably more important to the immediate sustained success of the program than DeAndre Daniels' decision to leave. But according to the Connecticut Post's Kevin Duffy, Boatright was this close to declaring for the NBA Draft.

"As of (Thursday) morning, he was supposed to go," a source told Duffy. "It wasn't a final decision, but (his mind) seemed made up."

In the days leading up to the Final Four, Boatright spoke about previous flirtations about the possibility of jumping to The League.

"They're going to give me advice, but at the end of the day it's my decision," Boatright said of his family at the time. "It's my life and my career....You have to look in the mirror at yourself: Can I play with these guys? Do I need to put on more weight? I knew I could score and I'm fast and I've got the attributes to play (in the NBA)."

But something changed. From Duffy:
But, in the past 24 hours, Ryan Boatright's tune changed. He listened to everybody else. And now everybody wins. Boatright is staying put, and nationally speaking, the Huskies are, too. The 2014-15 team is loaded in the backcourt, with Boatright and N.C. State transfer Rodney Purvis as the anchors. Thin up front, the Huskies could really, really use a fifth-year transfer with some muscle.
Duffy adds that Boatright, who isn't six-feet tall, could have very well gone undrafted had he declared, something that had to have crossed the guard's mind in recent days.

"There are a lot of kids I know who are trying to make the jump early and it doesn't work out for them; maybe they end up somewhere in Europe or in the D-League," Boatright said at the Final Four. "Once you get to those places, it's extremely hard to get back to the NBA. I know that from experience, from people in Chicago."

For now, he returns to a Huskies team that, on paper, looks formidable heading into 2014-15. And coach Kevin Ollie couldn't sound more ecstatic to have Boatright back in the fold.

"I couldn't be happier that Ryan will be back with us next season," he said in recent days. "Not only for his terrific basketball talents, but to provide tremendous senior leadership for us, both on and off the court. The growth and maturity he has shown throughout his career has been wonderful and I expect that to continue as he works toward his degree."