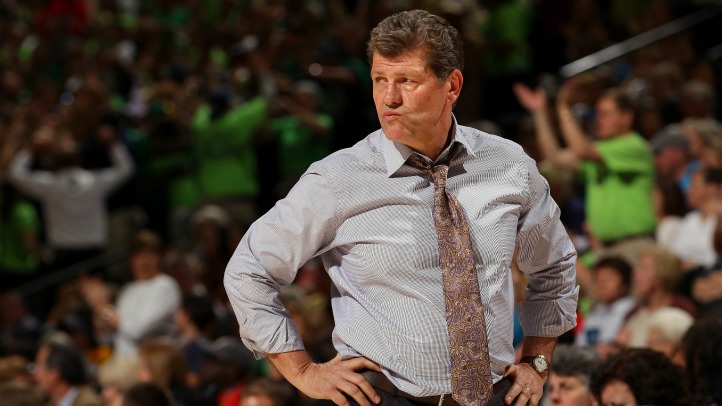 Back in July, there was a report that both the men's and women's basketball teams could be looking to play games at both the Mohegan Sun Arena and the Bridgeport Harbor Yard Arena as soon as the 2013-14 season.

It appears that the deal is nearly done. The men's and women's teams will each play one game and it looks like Webster Bank Arena in Bridgeport will serve as the venue, according to the Connecticut Post's Chris Ellsberry.

"The WBA has been in talks with UConn for a while now to bring the Huskies to Bridgeport," Ellsberry wrote last week. "But until recently, both sides could only talk due to an 'exclusivity clause' in UConn's contract with Hartford's XL Center, which stated UConn was not allowed to play at any other state venue except the XL Center and Gampel Pavilion in Storrs."

UConn athletic director Warde Manuel sounded a similar tone recently.

We have to ensure what we're doing with the XL (Center) is set before we know what we're going to do with any other venues in the state," Manuel said (via CBT.com). We're going to start selling basketball season tickets in August, so we want this (where we are playing) to be resolved ASAP. And everybody's working on it, so we should have resolution here soon."

Coach Geno Auriemma, who has been in favor of bringing the women's game to as many people as possible, fully supports the move.

"My own personal opinion is we can sit where we are and have people come to us or we can take another step and go to where they are," Auriemma said. "And I'm a firm believer that's a good way to sell our product. It's a good way to expose who we are and continue to grow our brand. I've made quite a lot of friends during my short visits here…We've made an awful lot of fans here. They've made our program feel welcome."