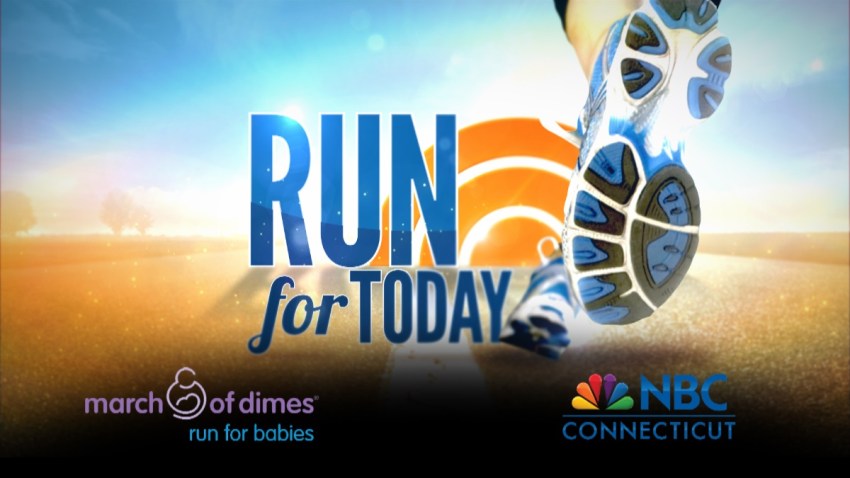 NBC Connecticut is teaming up with "The Today Show" to promote women's health.
"Today" co-host Natalie Morales and weekend "Today" co-host Erica Hill are running in the More/Fitness/Shape Women's Half Marathon in New York City on Sunday, April 19.
Then, NBC Connecticut traffic reporter Heidi Voight will be running in the March of Dimes' second annual Run for Babies 5K in East Hartford on Sunday, April 26 and you can join her.
In March and April, "Today" will be sharing stories about the benefits of women running, whether it be empowerment, bonding, fitness, obesity and depression prevention, et cetera. You can share your running stories, tips and photos on Twitter with @NBCConnecticut and @HeidiVoight by tweeting using the hashtag #RunforTODAY.
The March of Dimes 5K in East Hartford has added a category for parents who want to run while pushing their babies in a stroller, according to the organization's website.

Click here to sign up to run with Heidi and NBC Connecticut. Registration at Rentschler Field at 615 Silver Lane in East Hartford starts at 7 a.m. and the run steps off at 8:30 a.m.
Registration costs $30 up to April 16 and goes up to $40 after April 17 and the fees will benefit March of Dimes. Participants will receive short-sleeve "dry-fit" T-shirts and anyone who raises more than $200 will get a longsleeve shirt, according to March of Dimes' event page.
Following the race, there will be a March for Babies at 10 a.m., sponsored by Cigna, with an estimated 6,500 walkers. Registration for that begins at 9 a.m.
For more information on the March of Dimes, visit the March of Dimes website.