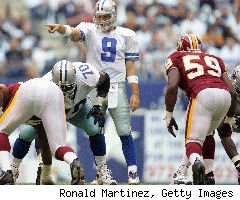 UConn has a history of producing great point guards, and recent history have seen them go in the first round of the NBA Draft. That trend changed on Thursday when Ryan Boatright, who followed in the footsteps of Kemba Walker and Shabazz Napier in Storrs, didn't hear his name called at the 2015 NBA Draft.

The development wasn't a huge surprise; unlike Walker, a national player of the year candidate, and Napier, the Huskies' most valuable player during their title run in 2013-14, Boatright was always considered undersized by NBA standards. That doesn't mean his professional dreams are crushed, he'll just have to find another onto an NBA roster.

"I haven't gotten any promises," Boatright told the Chicago Tribune days before the draft. "… I just hope I can get into a good situation, where I've got a chance to play, whether it's by being drafted or signed [as a free agent]."

Next up: Boatright will show what he can do during the NBA summer leagues, which is what an anonymous scout said might happen in the days leading up to the draft.

"I think the prospects of second round are less than 50-50, but there's a chance of him getting drafted," the scout told the New Haven Register's David Borges. "Even if he doesn't, for sure he'll be invited to summer league camps and get a strong look from multiple teams. He'll be sought after." More details via the Hartford Courant:
[Boatright] could [also] spend time in the Developmental League, which even many first-round draft picks do, or play overseas, which can be very lucrative. His close friend and former UConn teammate, DeAndre Daniels, was picked in the second round, 37th, by the Raptors last year, and after playing in the summer league, he spent the season playing in Australia, while Toronto retained his NBA rights.
"At the end of the day, I'm going to make a lot of money playing basketball," Boatright told the Tribune. "My main goal and hope is to play in the NBA. I don't question myself or doubt my ability."

Other notable players who were on the bubble and ultimately didn't get drafted include Cliff Alexander, Christian Wood, Jonathan Holmes, Aaron Harrison and Chris Walker.