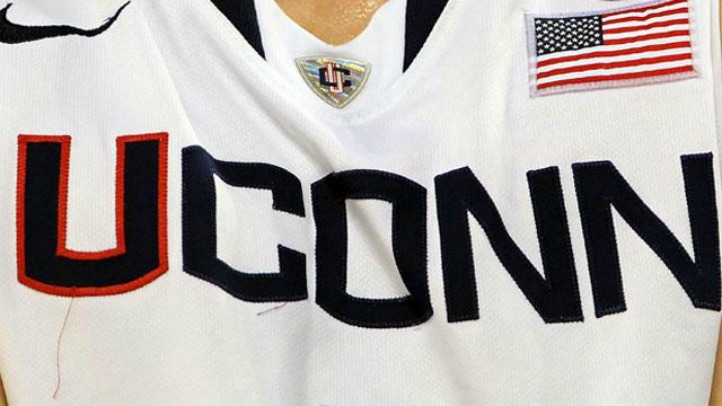 We write this post every year so it shouldn't come as a complete shock but the latest Huskies' recruiting class will in all likelihood be a case of the rich getting richer. Saniya Chong, a 5-9 guard from Ossining, NY has signed her letter of intent with UConn, the first day of the NCAA signing period. It's early, but she's Geno Auriemma's only recruit in the class of 2013.

As for what Chong brings to Storrs, here's a brief glimpse:

She was ninth in the country in scoring as a high school junior, averaging 33 points per game. One-hundred of her 277 made baskets came beyond the three-point arc. In addition to being able to fill up the basket, Chong also averaged 9.7 assists, 5.2 rebounds and 5.2 steals per game.
Back in July, rival coach Scott Lagas told the New York Post, "I've never seen a girl who could consistently put the ball in the basket like that. That girl is special."

Chong committed to the Huskies last month and said her visit "went really well."

"I had a nice time," she said. "I didn't expect I'd love it this much. It's the perfect fit for me. I loved being around the girls and it is going to be a great opportunity."

MaxPreps.com described her as "one of the most prolific scorers and offensive weapons in high school girls basketball," which will only make an already-formidable Huskies lineup somehow scarier.

"All the colleges, basically every college has the same concept," she told The Journal News. "But UConn, I just really fell in love with it -- the players, the campus, how close it is to home, the staff, the coach."

We'll repeat here what we wrote in October:
A year from now we could be talking about a Huskies team that features Bria Hartley, Stefanie Dolson, Kaleena Mosqueda-Lewis, the current freshman class of Breanna Stewart, Morgan Tuck and Moriah Jefferson, and Chong. Try to wrap your head around that.

And Auriemma could add more talent in the coming months.