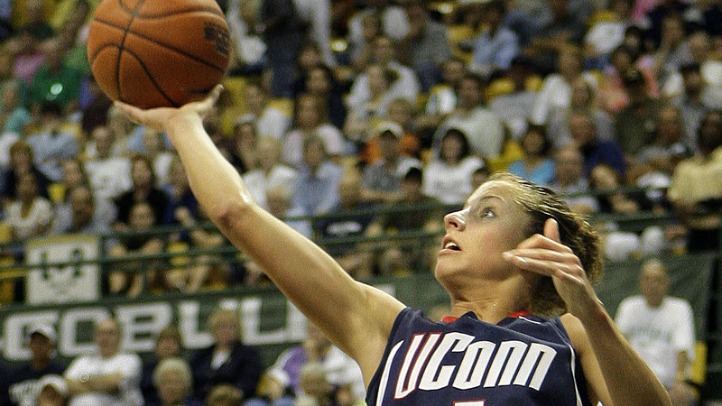 Caroline Doty is one of the most talked about players on the UConn women's basketball team, but fans have been forced to talk about what happens to her off the court, rather than on it.
After missing all of the 2010-2011 season with a torn ligament in her left knee, the UConn guard has re-injured that same knee.
UConn's team physician, Dr. Tom Trojian, said Doty sprained the knee while playing in a half-court basketball game last week. There is no new tear and Doty should still be on track to return by the start of the next season.
The Huskies have a 10-day training camp planned for August, followed by a tour of Italy and Greece.
"Thank you all for the wishes. I am fine tho no need to worry still loking forward to stepping on the court in August in that husky blue!" Doty Tweeted on Wednesday.
Injury is nothing new to Doty.
She first blew out her knee in high school, and has suffered two more tears while in college. While she couldn't compete, those injuries, and subsequent rehab have given Doty time to perfect her trick shot skills as she proved in her viral YouTube videos.
Despite all her trials and tribulations, Doty has plenty of time regain her court presence. She still has two years of eligibility left at UConn.