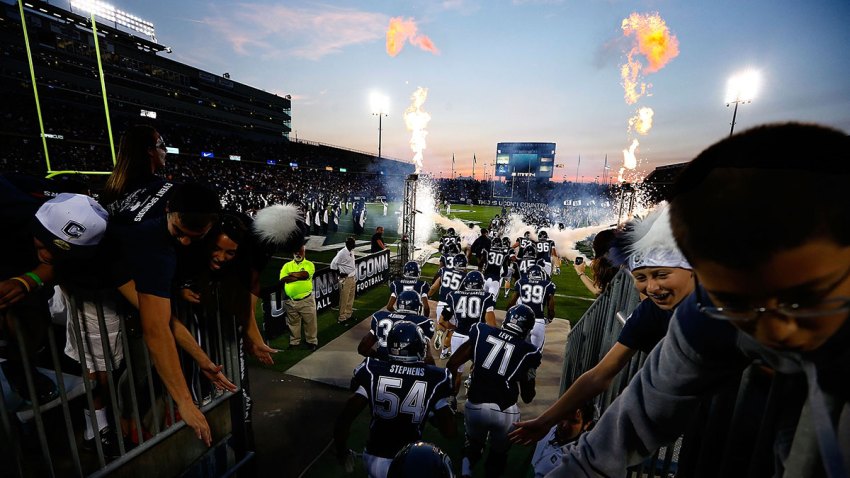 A year after five Huskies were drafted -- including three third-rounders in Sio Moore, Dwayne Gratz and Blidi Wreh-Wilson -- only two players heard their names called during the three-day 2014 NFL Draft at Radio City Music Hall: Shamar Stephen and Yawin Smallwood.

Both players went in the seventh round, where the likelihood of making an NFL regular-season roster are slim. Still, Stephens, taken 220 overall by the Vikings, is just happy for the opportunity to keep playing football.

"It was definitely a long wait," he said. "I was anxious, just trying to hope I got picked up. I was happy about it and want to thank the Minnesota Vikings for picking me up. ... It means everything to me and my family. It's a great opportunity for me. I'm just trying to prove to everyone out here I can play and be a factor for this team."

Stephen met with the Vikings in April and the team was impressed enough to take him Sunday.

"They definitely showed me a lot of love," he said". They showed me the scheme that they did. (Coach) Coach Zimmer is a great head coach. They showed me what they were all about and I was definitely impressed with them."

With the long weekend behind him, Stephen is focused on the reality of what life means now that the draft process is over. Namely, getting to work and making the football team.

"I think the most important thing is making it to an organization to show that I can play. I didn't want to focus on where I was getting drafted. Everyone wants to be drafted as high as they can be but I think the biggest thing is to focus on what you can do when you get there."

In other Huskies-now-in-the-NFL news, former offensive tackle Jimmy Bennett may not have been drafted, but he was quickly signed by the Bengals as an undrafted free agent.

"I never talked to them before the draft so it was really surprising but it was cool nonetheless, I am happy," said Bennett, via the New Haven Register. "They called me right before Mr. Irrelevant was announced they called me to let me know.

"It was just the Bengals, they said 'you are signed, you are good.' I obviously haven't played football in a while and it is exciting to get back into football. There are a lot of things that I don't know what to expect, it is a lot of anticipation and what is going to happen."

Bennett battled injuries throughout his college career, but started every game the last two seasons. And now he'll get a chance to show what he can do at the next level.
"For me it is exciting, it was one of those goals because everybody wants to play in the NFL," Bennett said. "I've taken a few hits and had some setbacks at times but you have to get that out of your mind, get to work and focus on staying there. There are a lot of different things running through my head. It is exciting but it is also kind of nerve wracking at the same time."