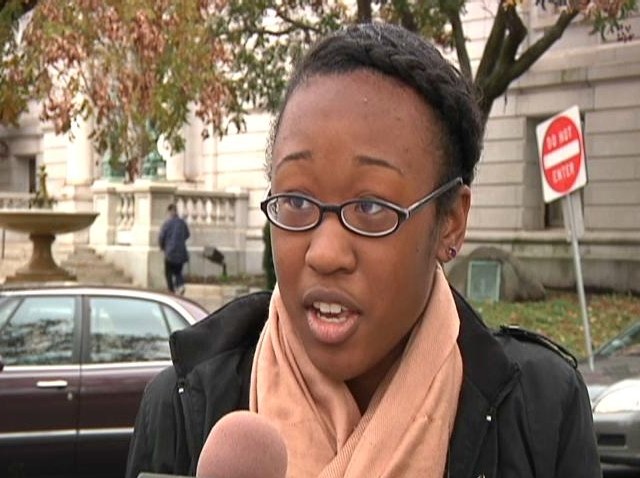 The 2014 NFL Draft officially starts Thursday, but UConn linebacker Yawin Smallwood might not know his professional fate until Friday or Saturday, when the draft's later rounds take place. A year after watching five teammates hear their name called, Smallwood is out to prove his doubters wrong.

Considered one of the team's best defenders as a sophomore, Smallwood's draft stock took a hit as the Huskies' losses piled up last season. The knock is that he's a liability in coverage, a death knell for linebackers in today's pass-heavy NFL offenses.

Earlier this week, the New Haven Register's Jim Fuller spoke with Tony Villani, a trainer who has previously worked with former NFL standouts Jamal Lewis, Hines Ward and linebacker Takeo Spikes. And Smallwood shares a lot of similarities with the latter, whose NFL career spanned 15 years.

"The linebacker I love a lot and worked with for 12 years was Takeo Spikes" Villani said. "He is like a longer, rangier Takeo Spikes. His strength, his movement, his attitude all of that reminds me of Takeo, he is more of a stretched out version of a Takeo Spikes. ...

"His physical size and his ability for that size," he continued. "He's a 6-2, 245/250 pound guy with length, normally those guys are regulated to play inside or outside and not play both but he is athletic enough to play both. Normally you have those short squatty inside linebackers or you have rangy outside linebackers. He kind of fits the mold of them both size wise and ability wise so that was what I was impressed with the most."

It's a glowing recommendation, and much different from Smallwood's pre-draft scouting report. Here's NFL.com's Nolan Nawrocki bottom line on Smallwood: "Productive college middle linebacker at his best when he's kept clean or has a clear path. Projects best in a 4-3, where he has enough athleticism and functionality in coverage to play in the middle or on the weak side. Has starter-caliber potential, but might be the type you look to replace."

Smallwood, meanwhile, is undeterred.

"I just laugh at that stuff," he said recently. "I can't remember anyone -- when I was in man-to-man coverage -- I can't remember anyone catching the ball on me. I'll put it like that. I think I'm a great cover linebacker. I can cover man-to-man, get into my zones, all of that stuff. I feel like I'm great at doing that and have a good feel for it."