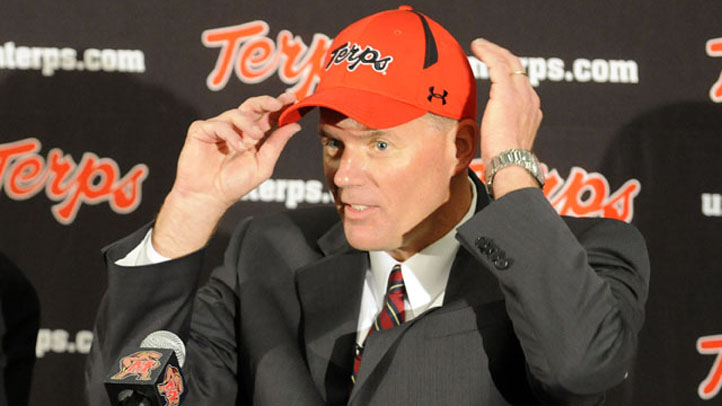 In case you missed it the countless times we referenced it before, we'll repeat it here one last time, for emphasis: when the Huskies face the Terrapins Saturday it'll be like any other game. Never mind the fact that Maryland coach Randy Edsall left UConn in January 2011 without so much as telling his players.

Both Edsall and Pasqualoni downplayed the past and instead focused on the on-field matchups.

"This week is really no different to me than any other week," Edsall said according to ESPN.com. "It's just Game 3 on our schedule. I haven't done anything different up until this point and I'm not going to do anything different from here on in. There are some people that I'd like to see after the game to say hello to and wish them well, but I am going to continue to focus on my players, the University of Maryland players all week."

Pasqualoni sounded a similar tone, saying this week that "To me, motivation for this game is all about preparation," and "(any rivalry between Edsall and UConn) is all stuff you guys like to write about."

Despite the coaches downplaying what some folks (like us) are calling the Edsall Bowl, at least one UConn player hasn't forgotten what happened.

"It's not going to be hard to get fired up for that one, definitely," defensive tackle Ryan Wirth said according to the Associated Press. "That's about it. That's all I'm going to say about that."

Others were more measured in their responses.

Cornerback Blidi Wreh-Wilson: "It's been a couple of years and I've been playing for coach Pasqualoni for the past two years," he said. "It's one of those things where I don't know how it's going to be. Yes, we're practicing hard this week, but that's because it's a game we need to win."

Defensive end Trevardo Williams said he's over how Edsall left but admits it could've been handled better. The AP reports that Edsall hasn't had a chance to talk to many of his former players. When Williams was asked what he'd say to his old coach he was frank.

"I would say, `Hello, how are you doing?' And, `It was a great game, good luck on the upcoming season;' and `Thank you for recruiting me."

Thankfully, the pre-game chatter is almost over and the ultimate revenge will come Saturday if the Huskies can find a way to beat the Terps. We certainly know they won't lack motivation.