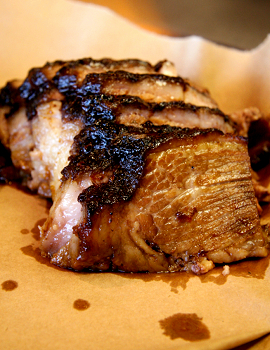 The Bob Diaco Era begins in earnest Monday, when the Huskies start spring practice under the new coach.
There's a lot to do in the coming weeks for a program that followed up back-to-back 5-7 campaigns with a 3-9 season in 2013. Three years ago, UConn was coming off a BCS Bowl appearance; three months ago, they were one of the worst teams in the American Athletic Conference.

Whether Diaco's up to the challenge won't be known for some time, but here are some roster notes as he and the Huskies head into spring practice:

* Safety Ty-Meer Brown, a three-year starter, has ended his football career after suffering a neck injury last season. According to SNY.com's John Silver, Brown will remain on scholarship.

* Senior quarterback Scott McCummings, who was an integral part of former offensive coordinator George DeLeone's wildcat scheme that never quite worked, is also not with the team this spring. He suffered a torn Achilles last summer and was out for the year.

* Diaco will move from a 4-3 to a 3-4 defensive front. As such, via Silver, Ruben Frank and Cole Ormsby are moving from defensive end to outside linebacker.

* The quarterback depth chart is wide open, according to Diaco. Sure, Chandler Whitmer and Tim Boyle combined to go 0-8 last season before Casey Cochran took over to go 3-1. But all three -- along with Kivon Taylor -- will vie for the starting job.

When asked last week how much last year's productivity affect playing time in 2014, Diaco said flatly, "zero."

"We have enough contact with these guys, we have had eight hours of contact with these guys and bounce it up to 20 here in a few days. They are going to do our systems and play our brand of ball."

And more than individual accomplishments, the only way the Huskies are going to be successful is if everyone is on the same page. Sounds like a cliche, but when you go 3-9, it's a good start.

"We need everybody, everybody plays a role," the coach said. "No role is more important than than the next…that's how we roll and everyone is going to understand their value. ...

"If we can walk out of spring for 15 practices, the team knows how we expect that games to be played, how we expect games to be played with proper energy and effort with mental toughness and how to execute."