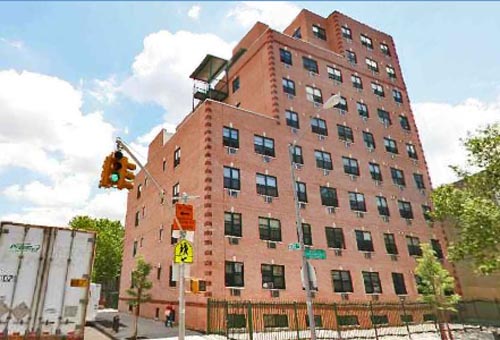 Notre Dame's plan was simple: Stop Breanna Stewart, contest every one of Kaleena Mosqueda-Lewis' shots and make someone else on the top-ranks Huskies beat them.

Early in the first half, the court did what the Irish couldn't; Stewart rolled her ankle and hobbled to the bench to have it re-taped. At the time, she had four points. When she returned a minute later, she wasn't the offensive powerhouse we've seen take over games this season but she was something just as important: A rebounding machine who set the pace defensively and started just about every Huskies fast break. When it was over, she and eight points, but pulled a staggering 15 rebounds, blocked four shots and added two steals.
Oh, and the Huskies had their third national title in as many years.

'We had to work hard this is one,'' she said afterwards with tears in her eyes. ''This is one of the hardest things we've had to do since I've been here.''

Coach Geno Auriemma sounded a similar tone as he spoke with ESPN's Holly Rowe after the game.

"We have to work really, really hard to make it look easy," he said. "This is an incredible group. ... Every day this team just kept working and working. They deserve everything."

Stewart, fresh off the national player of the year award, was also named the most outstanding player of the Final Four, an honor she quickly said teammate Moriah Jefferson deserved. Jefferson, who went scoreless in UConn's first meeting with Notre Dame earlier this season, was the engine that made the Huskies' offense go on Tuesday. She scored 15 points -- including several crucial 3s -- had five assists and four steals.

"She's extremely quick, especially with the ball," junior Morgan Tuck said of Jefferson, via ESPN.com. "She's really quick with the ball. A lot of people are quicker without, but with the ball, she's so good with it and makes such good reads. She knows how to fake her defender and can pretty much get by anybody."
And Maya Moore, who cheered the Huskies on and was in the locker room after the game, told ESPN this about Jefferson: "She just has a powerful presence that she's grown into, which makes it that much sweeter to see her transformation as a leader. Her energy is so contagious. Her body language, her attitude, it's all just very life giving to her team. And then she can also back it up with her ridiculous talent. She's so fast, she's so quick, she's a great defender, she finds her teammates. Then what elevates her to another place is she can shoot the ball; she can knock down the 3."

Moore added, seemingly speaking for everyone, including Stewart, "I just admire her."