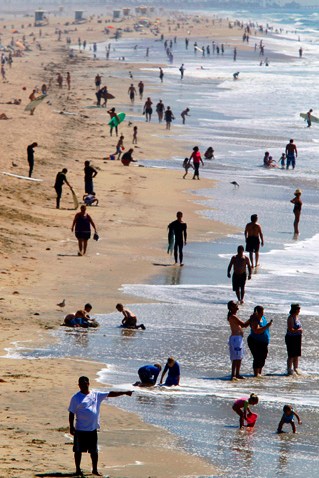 Connecticut native Graham Stewart transferred from the University of Florida to UConn before the 2012 season, but never saw the field that fall after suffering a torn pectoral muscle. Last year, he missed four games with an injury but now the redshirt junior is healthy and ready to contribute.

Stewart, listed at 6-1 and 227 pounds, is currently atop the depth chart at outside linebacker.

"The past is the past, but everywhere I've been, everything I've done has made me the man I am today and I don't care what anybody says," Stewart said, via the Hartford Courant. "You carry things from the past with you and you feed off that, but at the end of the day it has to be an inner, deeper desire to be better and there's not one thing that has happened or a decision I've made that I regret at all. Everywhere I've been and everything I've done I've learned something and also accomplished something."

Coach Bob Diaco, in his first year on the job, has been impressed with Stewart through offseason workouts and the first week of preseason practice.

"What he's shown me that I'm excited about mostly is his ability to be coached," Diaco told the Courant. "Right now his receptors are wide open. All he wants to be is as good as he can be. All is he wants to do is serve the team. He's not a me-me-me guy; he's interjecting at the appropriate times. I'm really pleased with the professionalism that he's approaching each day with. That's his greatest asset."

Meanwhile Stewart, who played mostly special teams at Florida, doesn't lack for confidence.

"I go out there every day trying to be the best Graham Stewart I can be," he said to the Courant. "I feel like I can be one of the best linebackers in this conference and in the country as long as I do the things the coaches want me to do and play the way I know I can. That's it. At the end of the day, got to buckle the chinstrap, go out there and play ball. And me, Graham, I'm a ballplayer. I play ball."