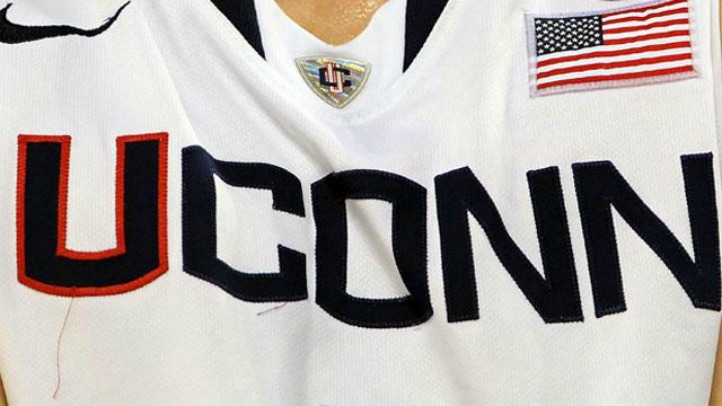 We haven't talked much about the Huskies women's team in recent weeks but it's the summer -- players typically spend this time working out, and for a select few that includes playing for various national teams. Geno Auriemma spent last month in London leading the United States to Olympic gold, which is also what top UConn recruit Breanna Stewart was up to some 4,000 miles to the southwest.

Stewart, along with incoming freshman Morgan Tuck each played critical roles in the U-18 U.S. National Team's thumping of Brazil in the gold-medal game of the FIBA Americas Championship.

Details via UConnHuskies.com:
Tuck netted a team-high 15 points and snared a game-high 11 rebounds while Stewart scored 13 points and corralled 10 boards to go along with four assists. Fellow incoming UConn freshman Moriah Jefferson capped a solid tournament with a four-point, four assist effort for the US.

Stewart, the 2011 USA Basketball Female Athlete of the Year, has now won four gold medals while competing for USA Basketball. She also won gold at the 2009 FIBA Americas U16 Championship, the 2010 FIBA U17 World Championship and the 2011 FIBA U19 World Championship.
It's a recurring theme. A year ago, Bria Hartley and Stefanie Dolson were important cogs on the U-19 U.S. National Team, as was then-incoming-freshman Kaleena Mosqueda-Lewis.

As for this year's winners, they'll arrive in Storrs with plenty of hardware. The latest championship gives Stewart four gold medals while competing for the U.S. National Team and Tuck has three.

If nothing else, the experiences will serve these freshmen well as they transition from the small pond of high school basketball to the overwhelming-at-times ocean that can be the Big East.