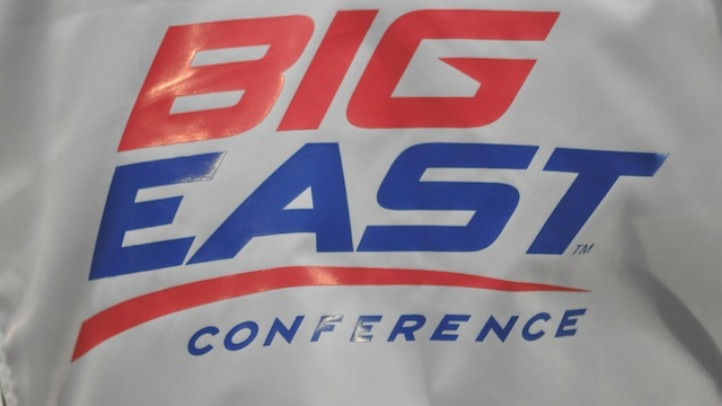 In March, two months before John Marinatto resigned as Big East commissioner, he confirmed that Syracuse and Pittsburgh would leave for the ACC in 2013 instead of 2014.

"Our membership is very pleased with where we've landed," Marinatto said at the time after the Big East added eight schools, "so I hope to engage in conversations with both Pittsburgh and Syracuse very soon."

And nothing has changed, even as Marinatto has been replaced on an interim basis by Joe Bailey: a year from now, Syracuse and Pitt will be members of the ACC, sources told SNY.tv (via Adam Zagoria ZagsBlog.com)

And when that happens, the Big East will welcome Memphis, Temple, Houston, Central Florida and SMU into an 18-team basketball league (and the conference tournament will include all 18 teams -- except the Huskies, who will be banned from postseason play in 2013 -- barring a change of heart from the NCAA -- for low APR scores).

Bailey indicated during Wednesday conference call that Marinatto's full-time replacement should be named in the next 3-4 months. He also doesn't expect to have much input into the impending Big East television negotiations.

"I wish I could see around corners, but I can't," Bailey said. "So really, I would not want to in any way speculate on what's going to happen with regards to those schools either way. It's really in one sense not my position to sort of think that way."

"I anticipate that I would not have a role in the negotiations themselves. I'll probably be informed of how they go. The executive committee has a decision that they'll retain a consultant. I think the reality of it is that the media rights are increasing and where it ends up," he said, "I don't think anyone really knows for sure."

As ESPN's Andy Katz notes, however, it's not all unicorns and rainbows. The Big East is, in Katz's words, "quite a mess." Here's what's on the horizon for the conference looking for a new commissioner (via Katz):

* "No industry sources believe the Big East will command more (TV) dollars then the other five major conferences (SEC, Pac-12, Big Ten, Big 12 and ACC)."

* "There remains a desire among some member schools to leave." (Sources tell Katz that Louisville and UConn are two such programs.)

Katz concludes that "This mismatched arranged marriage can still work. Its football teams will have to fight for a spot in the final four standings like every other league and will have a legitimate shot if it schedules up and goes undefeated." He also thinks basketball can survive with both the current and new members, but still has two words the incoming commissioner: "Good luck."

Indeed.