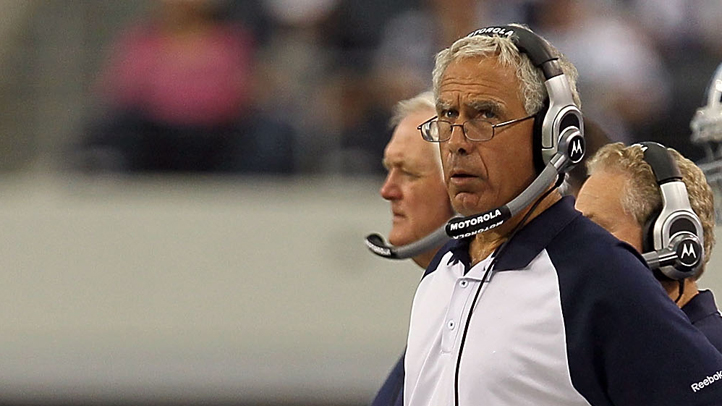 There are only so many ways you can describe the challenges the 2011 UConn football team will face and we think we have exhausted them all. In a nutshell: defense -- awesome; offense -- not so much.

The quarterback position has yet to be decided, there isn't much depth at running back, the wide receivers lack a deep threat, and on top of it all, everyone's learning a new offense.

We have also talked about a potentially dominating defense, one that could keep UConn in early season games while the offense works out the kinks. But we haven't written specifically about those names on the defensive side of the ball. Thankfully, ESPN.com Big East blogger Brian Bennett is doing the Lord's work.

On Wednesday, he posted his Huskies Spring Wrap, looking at where UConn had been in 2010 and where they're headed in 2011. Under the heading "Spring Answers," Bennett lists defensive line strength, solid secondary and special special teams. As expected, no mention of the offense.

Regarding the Huskies' defensive backs (a group we haven't talked much about this spring), Bennett notes:
Another position that returns every important piece is the secondary. Blidi Wreh-Wilson has developed into one of the premier cornerbacks in the Big East, and Jerome Junior has come on at safety. The group matured as last season went on and played very well this spring. Given its experience up front and in the back, there's no wonder this defense dominated the offense for large portions of the spring.
It can't be repeated enough, but a good secondary can save a season. It helps to have pass rushers because if the front seven can't get to the quarterback wide receivers and tight ends will eventually get open, negating the secondary's strength. Luckily, UConn is set along the defensive line, too.

"You could make the argument that this will be the best defensive line the Huskies have ever had," writes Bennett. "Every key contributor is back, including Jesse Joseph and Kendall Reyes, who were playing as well as any defensive lineman down the stretch of last year's Fiesta Bowl season."

Finally, there is special teams, the red-headed stepchild of every team -- although everyone forgets that when the walk-on kicker nails a 45-yard field goal to win the game, or the punter gets off a 50-yarder at a critical moment to switch field position and the momentum. To that end, Bennett's notes that "No Big East team has fewer questions on special teams than the defending champs." Dave Teggart is an All-Big East kicker, and Nick Williams led the country in kickoff-return average last season.

We are all aware of the offense's shortcomings, and all the work that needs to be done on that side of the ball between now and the fall. But we can also take solace in just how good this defense is. Added bonus: special teams, a unit that decides more games than people realize, is also among the best in the league.
Next season may not be pretty in terms of how many points UConn puts on the board, but there's no reason to believe they won't be in every game.