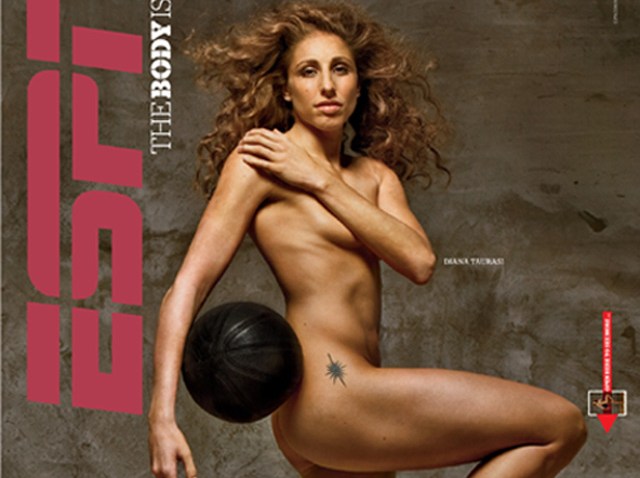 Diana Taurasi is finding herself in different shoes these days, or without shoes. In fact, her latest photo shoot shows her in no clothing at all.
The WNBA star and UConn legend will appear on the cover of ESPN The Magazine's second annual Body Issue, USA Today reports, and she told the newspaper that she was nervous about dropping her uniform and posing nude but she's glad she did it.
"I am who I am — whether I have clothes on or off. I'm still the same person," Taurasi told USA Today before leading team U.S.A. to the women's basketball world championship on Sunday.
Taurasi is one of 40 pro, amateur and Olympic athletes who posed in the buff -- with certain body parts strategically covered. The Body Issue hits newsstands on Friday.
Her agent said Taurasi's appearance in the risqué issue will change how people look at her, and hopefully lead to more endorsement opportunities.
Taurasi led the Huskies to three NCAA championships in a row from 2002-2004.