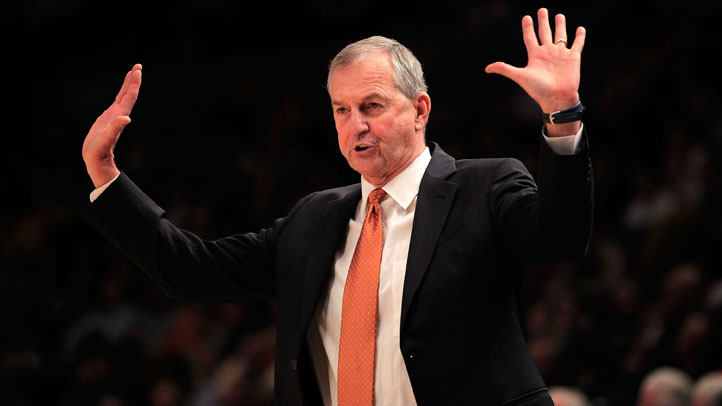 Two weeks ago, shortly after Syracuse and Pittsburgh announced that they were leaving the Big East for the ACC, Syracuse basketball coach Jim Boeheim explained during a radio appearance that the reason for all the conference reshuffling is simple, really: "Football has driven all the expansions that we have had. … We wouldn't have left that conference, but because of football … this isn't something new."

He's not kidding, either. But it's not all unicorns and rainbows for those teams leaving one conference for another. Sure, the football programs have much to gain, but that's not necessarily the case for other sports. Take, for example, the TCU basketball program that was headed to one of the best conferences in the country and has now been redirected to the Big 12, a good but not great collection of football schools that also happen to field basketball teams.

The downside: any recruiting advantage TCU might have had by moving to the Big East was temporary with their recent announcement. While basketball may not have the cachet of football -- or more importantly, offer the financial incentives -- it's still one of the most popular sports in the country that can also turn a profit for a school.

One of the unintended consequences of spurning the Big East for the Big 12? Basketball recruiting. Details via ESPN.com's college basketball blog.
Consider that it was only April when the school announced the signing of Ryan Rhoomes, a 6-foot-9 forward from Middleton, N.Y., who made his decision to come to TCU in part because the school was joining the Big East.

"Since he is from New York, our move to the Big East Conference really helped to create an attractive opportunity for Ryan," coach Jim Christian said then in a statement.

Said Rhoomes: "I picked TCU because I saw an opportunity to come in, play early and help the program. I also wanted to play in the Big East, and I thought it would be good to play in the Mountain West for one season as a freshman, get with the program and go from there."
Tough break, kid.

Louisville head coach Rick Pitino has been outspoken on the whole idea of schools jumping from one conference to the other, sounding like the old-timer on the porch reminiscing about simpler days.

"It's one of the most disappointing things I've seen in 35 years in the game to see this thing break up like this," Pitino said, via the New York Times. "We've stayed loyal to it all along. We've stayed loyal, and by staying loyal we're not sure what's going to happen to us."

Well, Rick, your fate could very well lie in how well the Louisville football team plays. Because like it or not, that's the reality.

UConn, for its part, remains noncommittal. The university issued a statement Thursday after the TCU news broke.

"Conference realignment continues to be a very fluid situation as we have seen developments and new rumors nearly every day. It is important that none of us here at UConn become too anxious over this situation. We will continue to monitor the national landscape and be in communication with officials from other schools and leaders from around the country. UConn has always competed at the high level of collegiate athletics and will continue to do so in the future."