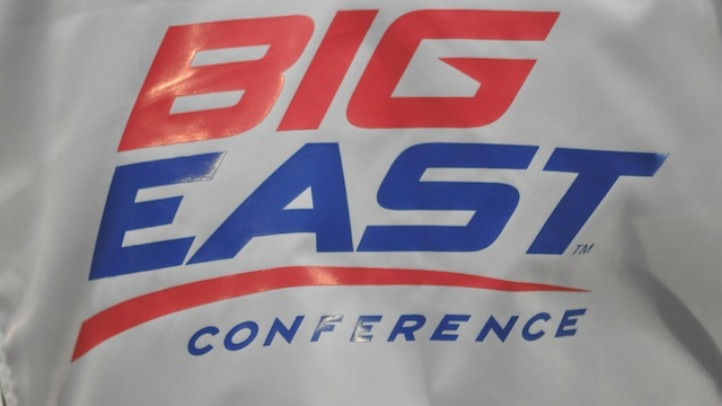 It appears the Big East reshuffling is done for now. West Virginia reportedly paid some $20 million to leave early for the Big 12 this summer, Syracuse and Pitt could leave next summer, and the remaining schools, along with Big East commissioner John Marinatto, have been busily recruiting new members.

The latest tally: Boise State, San Diego State, Houston, SMU and Central Florida are set to join in '13, Memphis will come on board at some point during 2013-14, and Navy will be football-only (as will Boise State and SDSU) in 2015.

And Wednesday, the final piece of the puzzle was announced: Temple's back in the Big East. Eight years ago, Temple was booted from the very same conference for chronic under-performance. As ESPN.com Big East blogger Andrea Adelson rightly points out, this move is about numbers: the more schools the conference has, the less likely a future defection affects them.

"As in most of its other moves in the past four months, the Big East adding Temple to the football fold immediately had a sense of desperation attached," Adelson wrote Wednesday. "The Big East appeared to have no plan once West Virginia bolted for the Big 12 to the tune of $20 million. Playing with seven members for 2012 was not feasible. The Big East called on Boise State to join a year early. The Broncos thought the financial price too steep."

So here comes Temple, which will join the conference in football next season and all other sports in 2013.

"We didn't deserve, truthfully, to be in the football competition in those years. But it's hard to get kicked out," Lewis Katz, chairman of Temple's athletic committee, said at a Wednesday news conference.

"When we started to negotiate to come back in, I thought it was just a wonderful, wonderful way to remove a blemish on our football program. ... We (now) have a real football program," he added. "So we think we're going to give the Big East exactly what they deserve, and really they've given us financially the opportunity to run a stable program."

Temple played in the Mid-American Conference last season while the other sports competed in the Atlantic 10. The Associated Press notes that "The Owls will pay an exit fee of $6 million to the MAC and $1 million to the A-10, with the Big East providing financial assistance in the form of future revenue distributions."

Temple has had recent success with its football program and the basketball program is currently the top seed in its conference tournament. The Owls probably weren't on the Big East's short list (or the medium-sized list, for that matter), but Marinatto knew it was critical to restock the conference in the wake of recent losses. Enter Temple. We won't know for some time whether it's the right move but for the Big East, it's the right move right now.