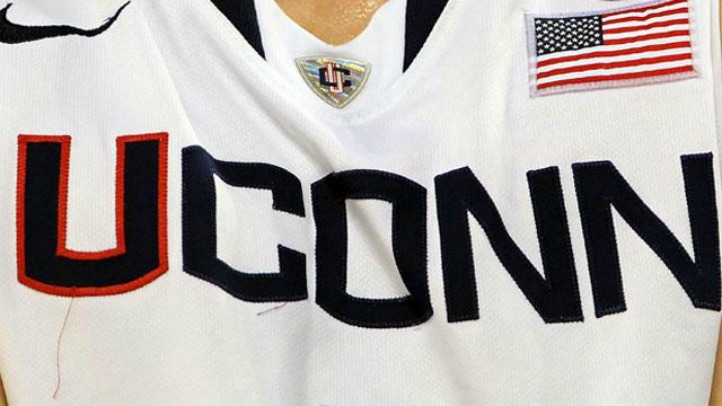 Back in September, a week before Jim Calhoun announced his retirement after 26 years in Storrs, New York City point guard Terrence Samuel committed to UConn. He reconfirmed that commitment several weeks ago saying "I'm confident coach (Kevin) Ollie will get the job (permanently). I know he's going to do a great job."

Samuel put his John Hancock where his mouth was on Wednesday when he signed his letter of intent. He announced the news on Twitter: "Officially a uconn huskyyyyy!!!!!!!!!!!!! SIGNED!!!"

As for what UConn can expect, New York recruiting expert Tom Konchalski told SNY.tv back in September that "[Samuel] is a throwback, he's a point guard, he's pass-first point guard who looks to make other people better. He plays for result rather than for effect. …

"Obviously, UConn is gearing their recruiting to the New York area. They have three in two classes from the New York area. When was the last time they've done that?"

And that brings us to Long Island's 6-9 Kentan Facey, who also committed to the program but there's no word on whether he's signed yet.

As for what the Huskies are getting in Samuel, here's the ESPN scouting report on the 6-2 guard.

"A talented young guard who could very well see his stock rise. He plays on and off the ball right now but has the handle and floor vision to run the show and so the potential to develop into a big point guard at the next level. He can create his own offense on demand with a quick slashing game that has him driving down hill to the rim. Physically, his tremendous size is matched by quick feet and a powerful frame which makes him equally effective on the defensive end. …

"The only noticeable glitch in his armor right now is the lack of a consistent threat with his jumper. Otherwise his development should be geared towards creating an identity for himself as a player as he is more one than two right now but still not a pure point and a capable/talented scorer who must learn to assert himself more."

With Shabazz Napier and Ryan Boatright expected to be around in 2013-14, there won't be an immediate need for Samuel to take on the primary ball-handling duties next season. That's a win-win for everyone involved.